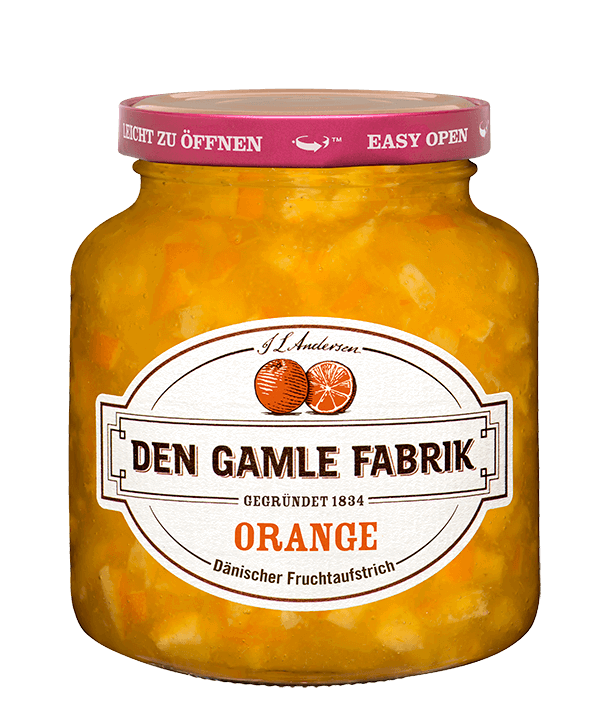 Den gamle Fabrik Orange Marmelade 380 g
In DEN GAMLE FABRIK fruit spread, freshly picked, fully ripe oranges from Spain of the seedless variety Navel/Navelinas are processed.Ingredients: Oranges, sugar, water, acidity regulator (citric acid), gelling agent (pectin), thickener (locust bean gum), preservative (potassium sorbate), antioxidant (ascorbic acid).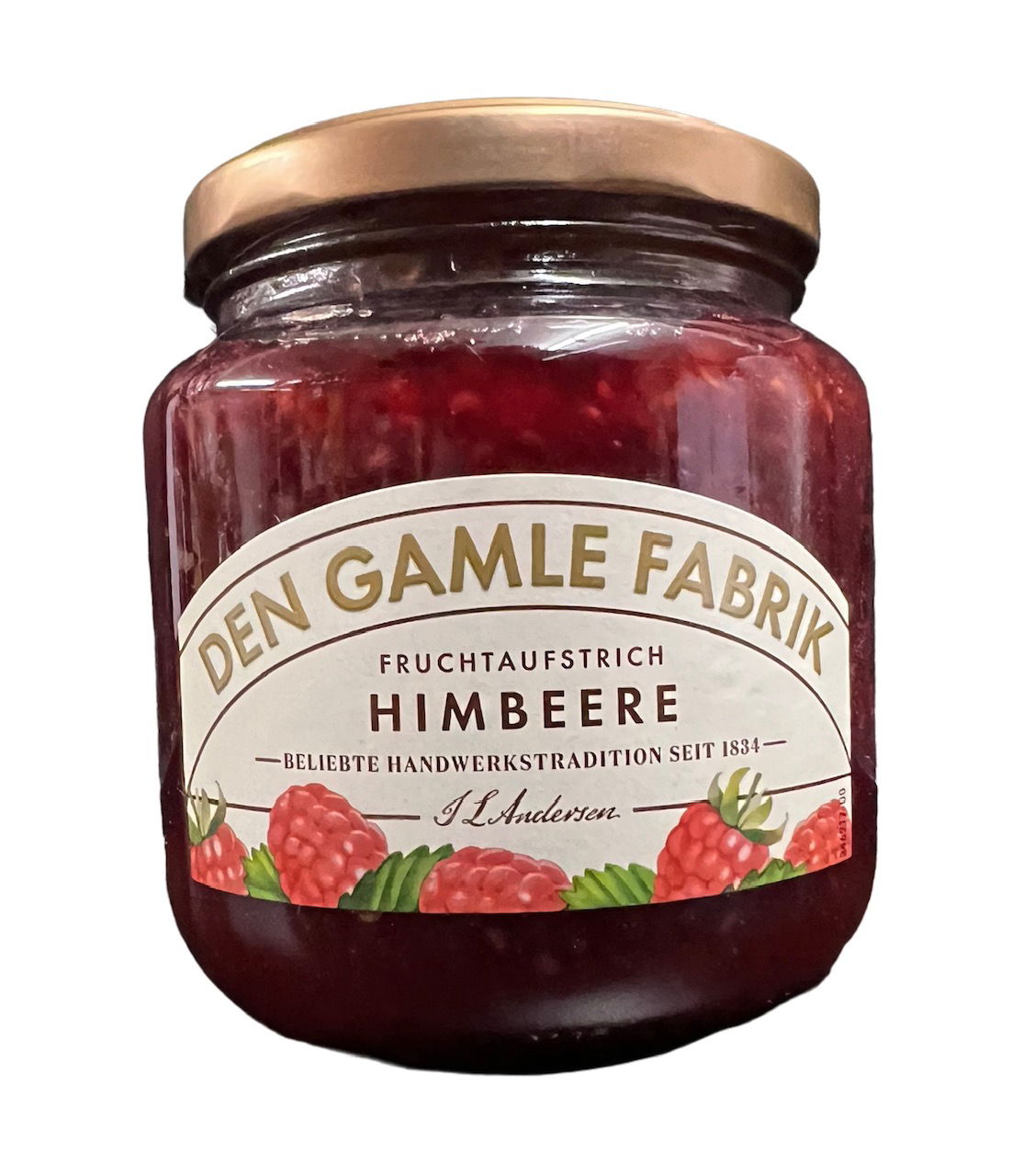 Den gamle Fabrik Raspberry Marmelade 600 g
Wild raspberries can be found in Europe, Western Asia and America. The first mention of the original cultivation dates back to the 16th century, but a larger cultivation was not undertaken until the 19th century. The raspberries grow on a tall, thorny bush. The berry consists of small, coherent globules. The leaves of the raspberry bush can be used as tea leaves. The raspberries are picked in July/August.Ingredients:Sugar, raspberries, water, gelling agent (pectin), acidifier (citric acid), preservative (potassium sorbate).42g raspberries per 100g.