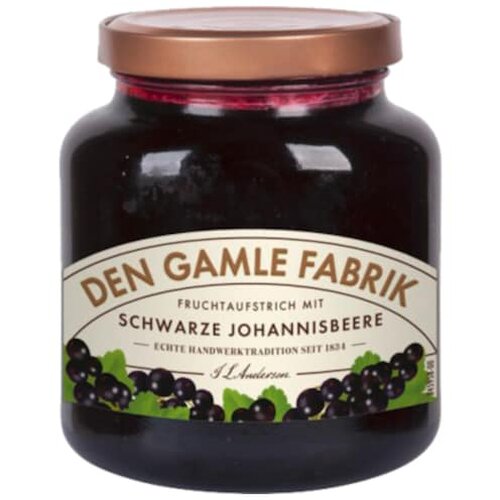 Available, delivery time 2-5 days
Product information "Den gamle Fabrik Blackcurrant Marmelade 600 g"
The black currant originates from Central Europe, the Himalayas and Central Asia. The black currant was not actually cultivated until the Middle Ages. The berries hang in bunches on bushes and have a dark, almost black colour. The taste is strong and tart. In DEN GAMLE FABRIK blackcurrant fruit spread we use Danish berries that are picked in July/August.
Ingredients:

Sugar (42%), blackcurrant (35%), water, gelling agent (pectin), preservative (potassium sorbate). 35g blackcurrants per 100g.

Other customers also bought the following products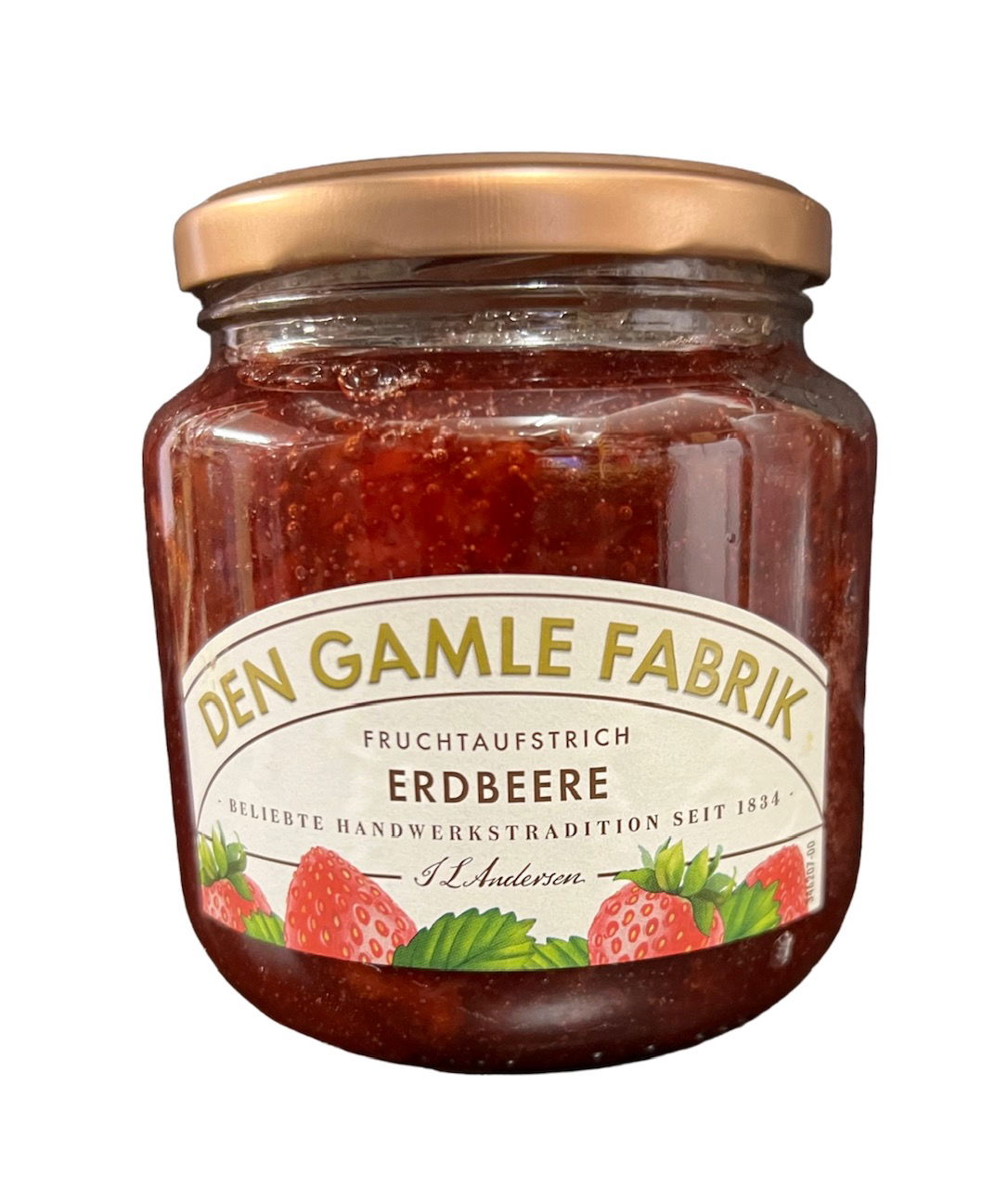 Den gamle Fabrik Strawberry Marmelade 600 g
Wild strawberries can be found in large parts of America, Europe and Asia. After the 14th century, a small number of wild varieties began to be grafted. But the strawberry types we know today have only been around since the 19th century. The strawberry plant is a low-growing perennial. The edible part is actually the flower base, which swells during the ripening process, becomes juicy and thus grows into a delicious strawberry. The strawberries are picked in June/July.Ingredients: Sugar, strawberries, water, gelling agent (pectin), acidity regulator (citric acid), preservative (potassium sorbate)