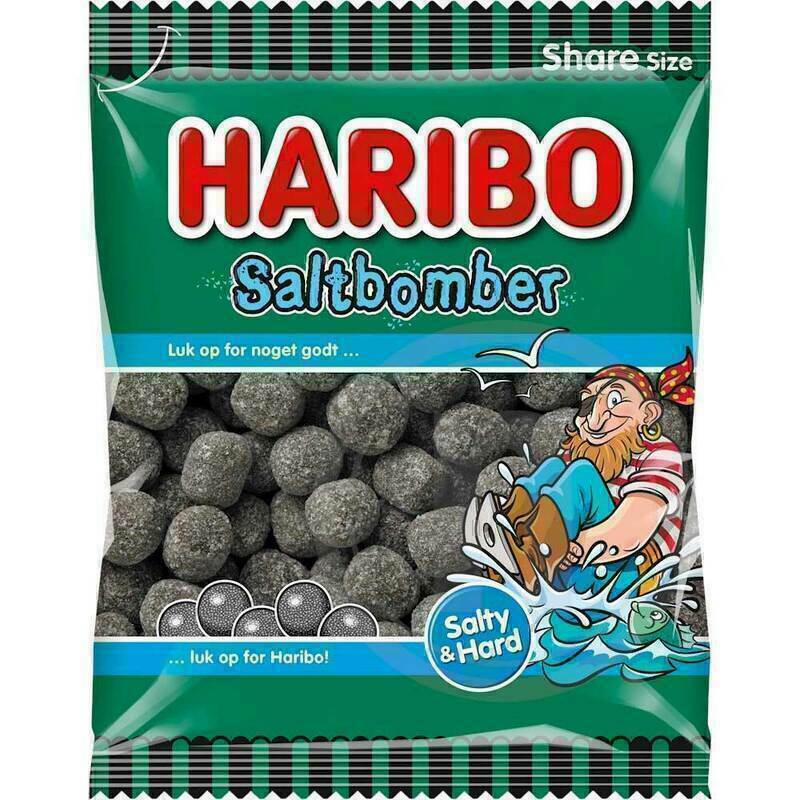 Available, delivery time: 1-3 days
Product information "Haribo Saltbomber 325 g"
Haribo Saltbomber are round balls made of sugared brine scratch from Denmark. The firm balls are easy to chew or melt on the tongue and leave a creamy-salty taste that real liquorice fans will love.

Ingredients:
Wheat flour, sugar, glucose syrup, flavor (salmiac salt, etc.), brown syrup, liquorice extract (3%), table salt, thickener (gum arabic), gelatine, color (E153), barley malt, preservative (sorbic acid), acidifier (citric acid), Corn starch, vegetable oil.

Other customers also bought the following products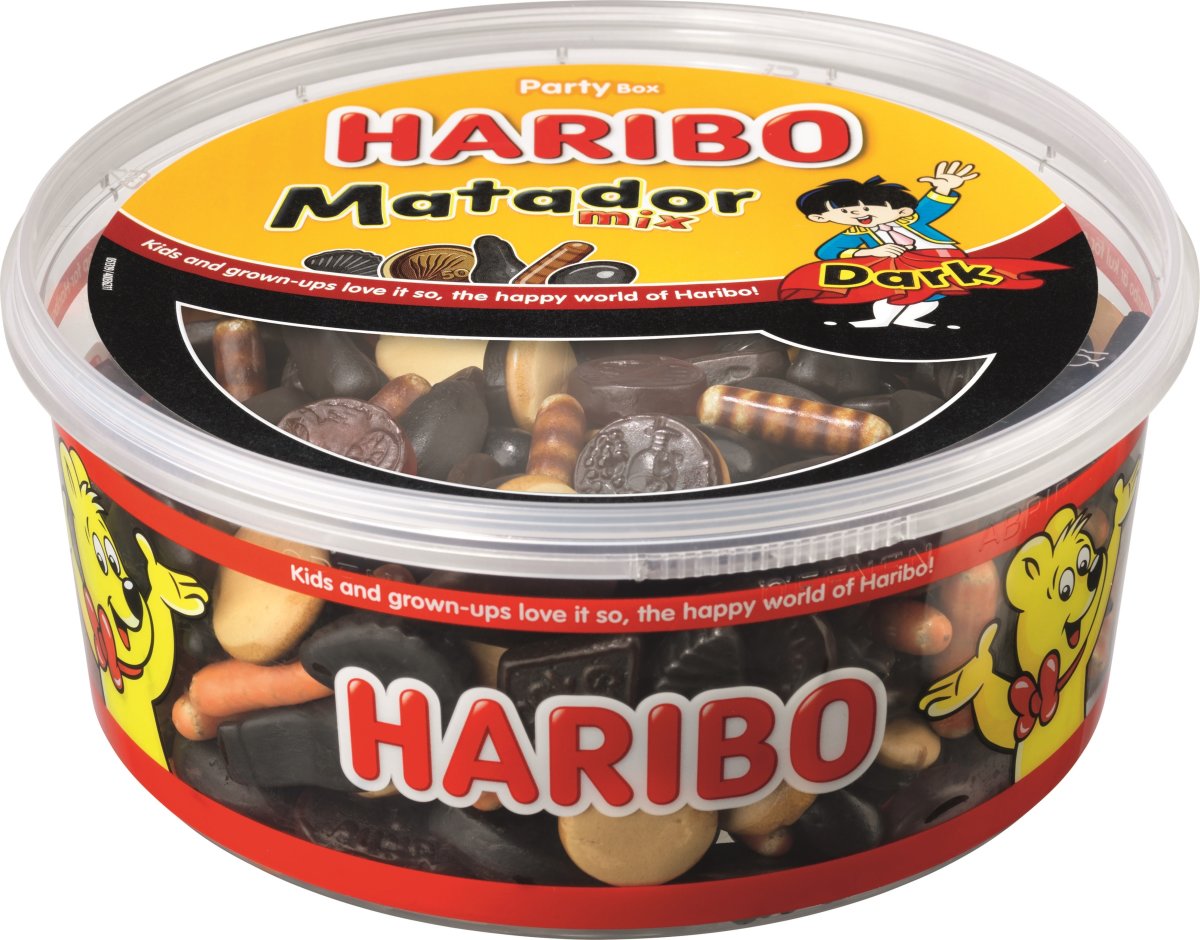 Haribo Matador mix Dark 900 g
Licorice for your "darkest" secrets. The Haribo Matador Dark Mix is licorice in many different varieties. In this mix you will find the black treats in sweet or salty, with foam sugar, as coated egg or as sticks under a "caramel" sugar crust. Variety is also provided for - thanks to fruit gum coins with Cola flavour. With this mix from Haribo Denmark, you'll get your full liquorice costs for cosy home cinema or friends' evenings.Ingredients:Sugar, glucose syrup, brown sugar syrup, corn starch, wheat flour, liquorice extract (3% based on the liquorice content), dextrose, gelatine, fruit and vegetable concentrates (safflower, apple, lemon, radish, sweet potato, carrot, black currant, hibiscus), invert sugar syrup, Salmiac salt, table salt, aroma, acidifier (citric acid), caramel syrup, coloring agent (curcumin, real carmine, copper-containing complexes of chlorophyllines, biochar, titanium dioxide), anti-caking agent (talc), vegetable oil (coconut, palm kernel), coating agent (beeswax white and yellow, carnauba wax ), Preservative (sorbic acid).Protect from heat and moisture.The varieties are compiled at random.