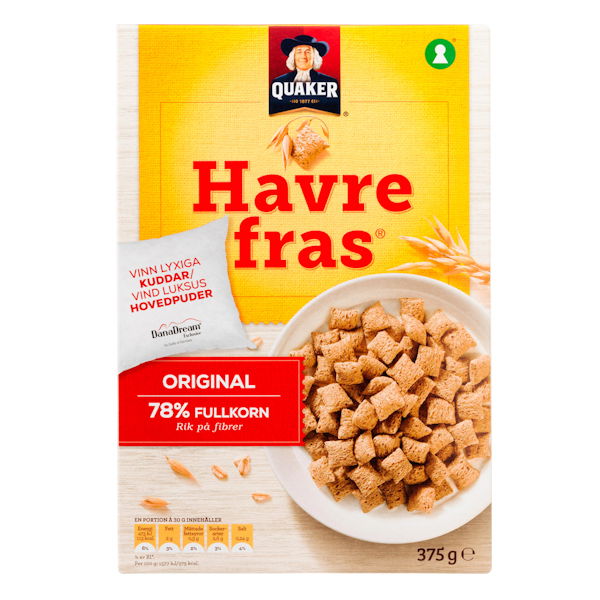 Available, delivery time: 2-5 days
Product information "Havre Fras 375 g"
The original Havrefras is one of the Danes' favorite breakfast products. Oatmeal are the well-known crispy pillows, which in addition to oats, among other things. also has a high content of whole grains and fiber. Try Oatmeal with yoghurt and pieces of fresh fruit, or eat it the classic way - with milk. Oatmeal is labeled with the Danish Veterinary and Food Administration's Keyhole label, which means that you choose a healthier product. In addition, Havrefras is also marked with the Wholegrain logo, which means that the product has a high content of whole grains - and Havrefras contains as much as 76% whole grains.

Ingredients:
WHOLE GRAIN OAT FLOUR (78%), WHEAT BRANCH, SUGAR, BUILDING MALT EXTRACT, leavening agent: potassium bicarbonate, salt.

Other customers also bought the following products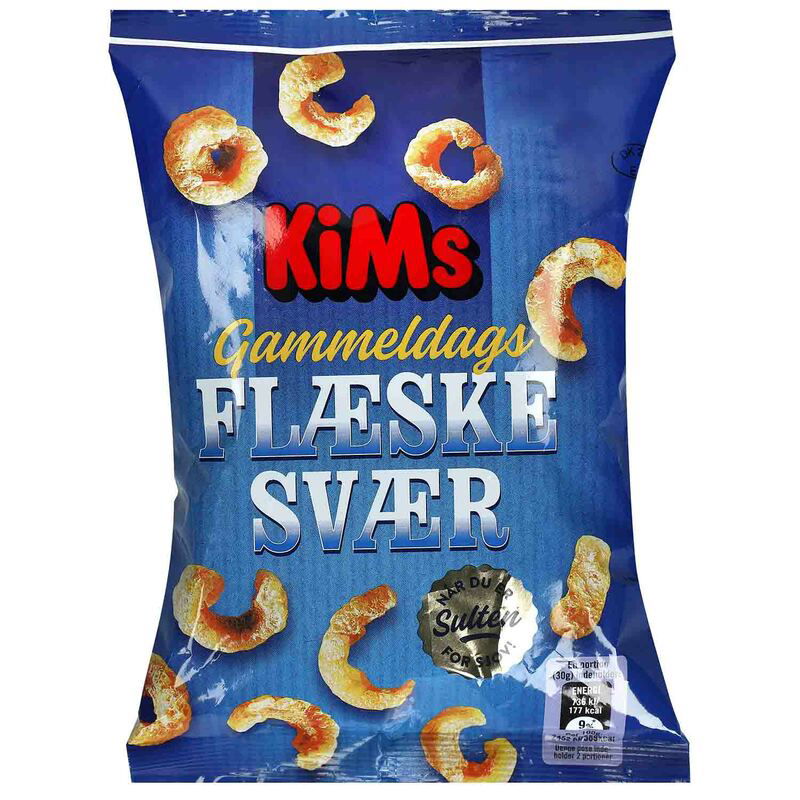 KiMs Gammeldags Flæske Svær 60 g
You were lucky! With delicious KiMs Gammeldags Flæske Svær you will experience a crispy snack that is a great alternative to crisps. The hearty pork crusts are crisply baked and intensely seasoned. A tasty snack that is completely carbohydrate-free.Ingredients:Bacon rinds, pork fat, salt, antioxidants (E472c, E307, E304).Store in a cool and dry place.
CHF 3.40*

CHF 4.90*

(30.61% saved)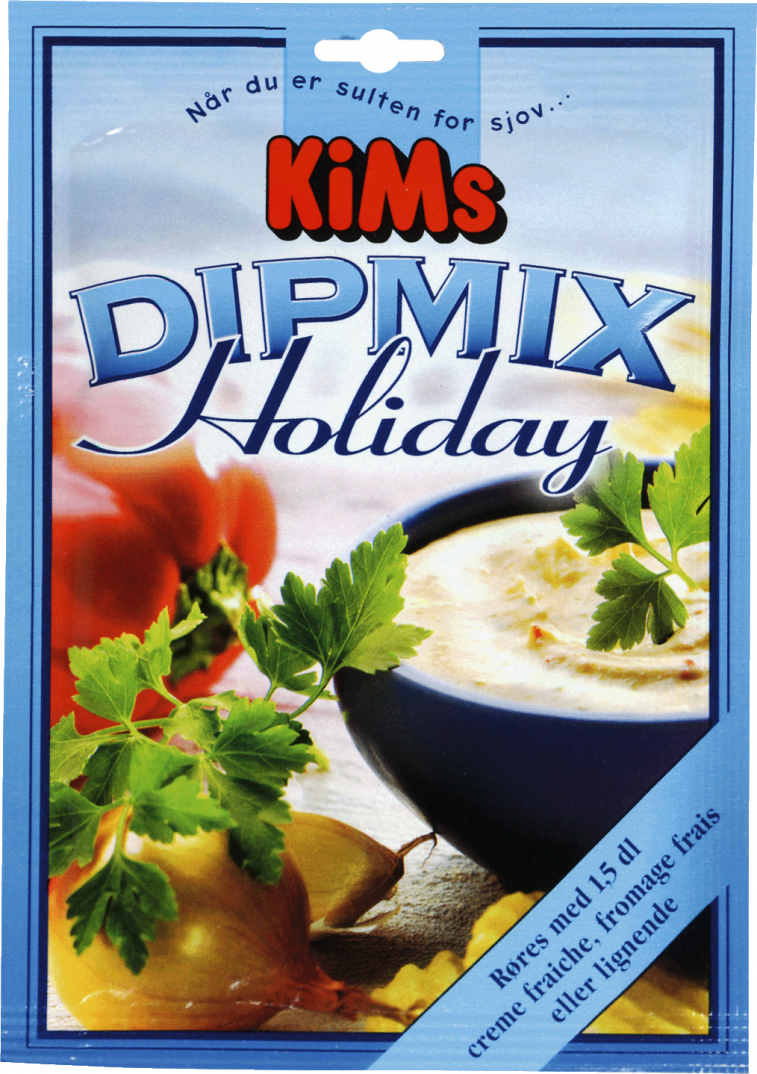 KiMs Dipmix Holiday
With KiMs Dipmix Holiday you can let your imagination run wild. The tasty powdered dip base can be easily mixed with crème fraiche, quark or another sour cream speciality to create a delicious treat. Dose the powder according to your own wishes and create your own personal dip.Ingredients:Maltodextrin (corn), potato starch, salt, (11%) paprika, flavor enhancer (E621), sugar, modified potato starch, (6%) onion powder, yeast extract, dextrose, spices (garlic, pepper), antioxidants (ascorbic acid), flavor. Store in a cool and dry place.