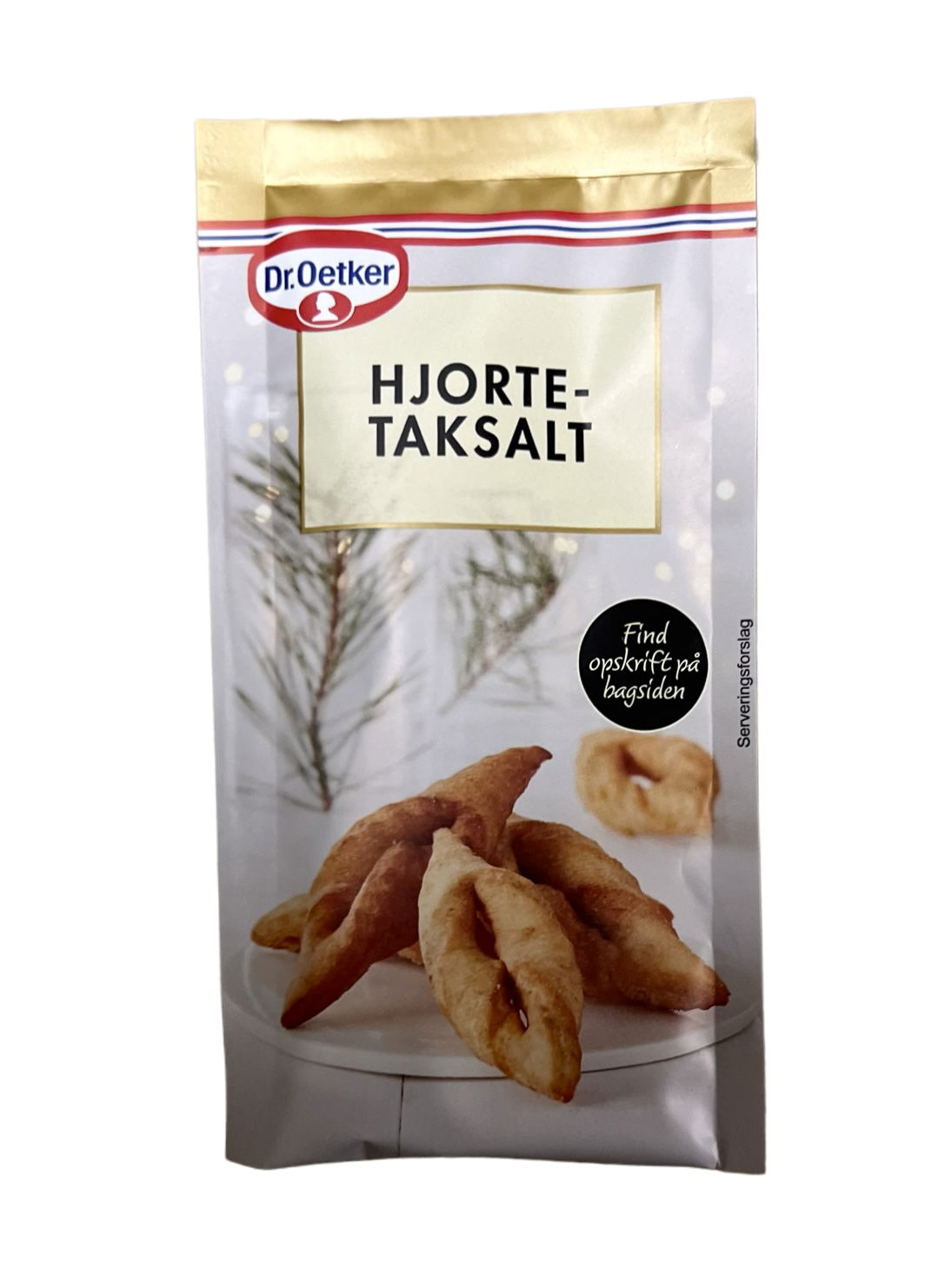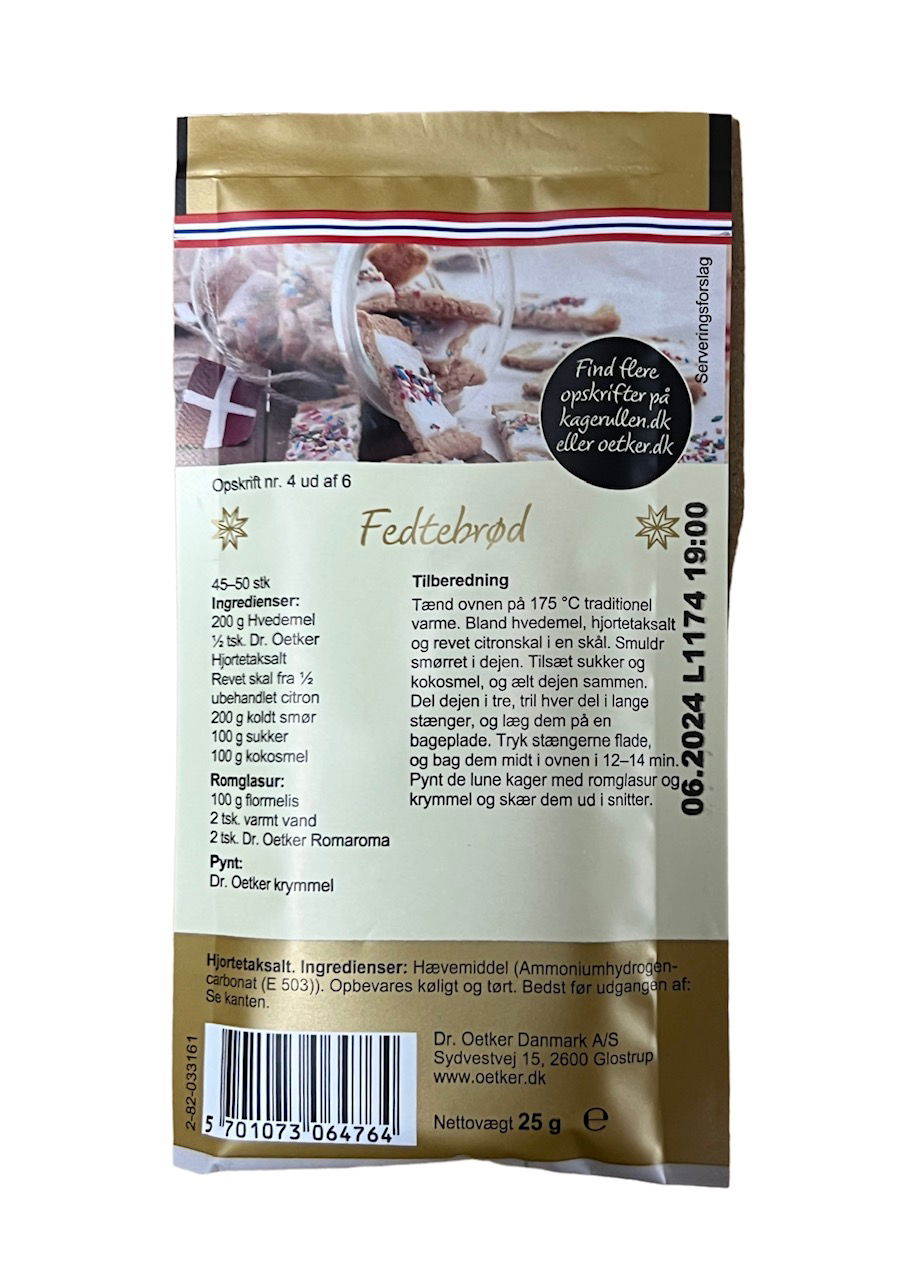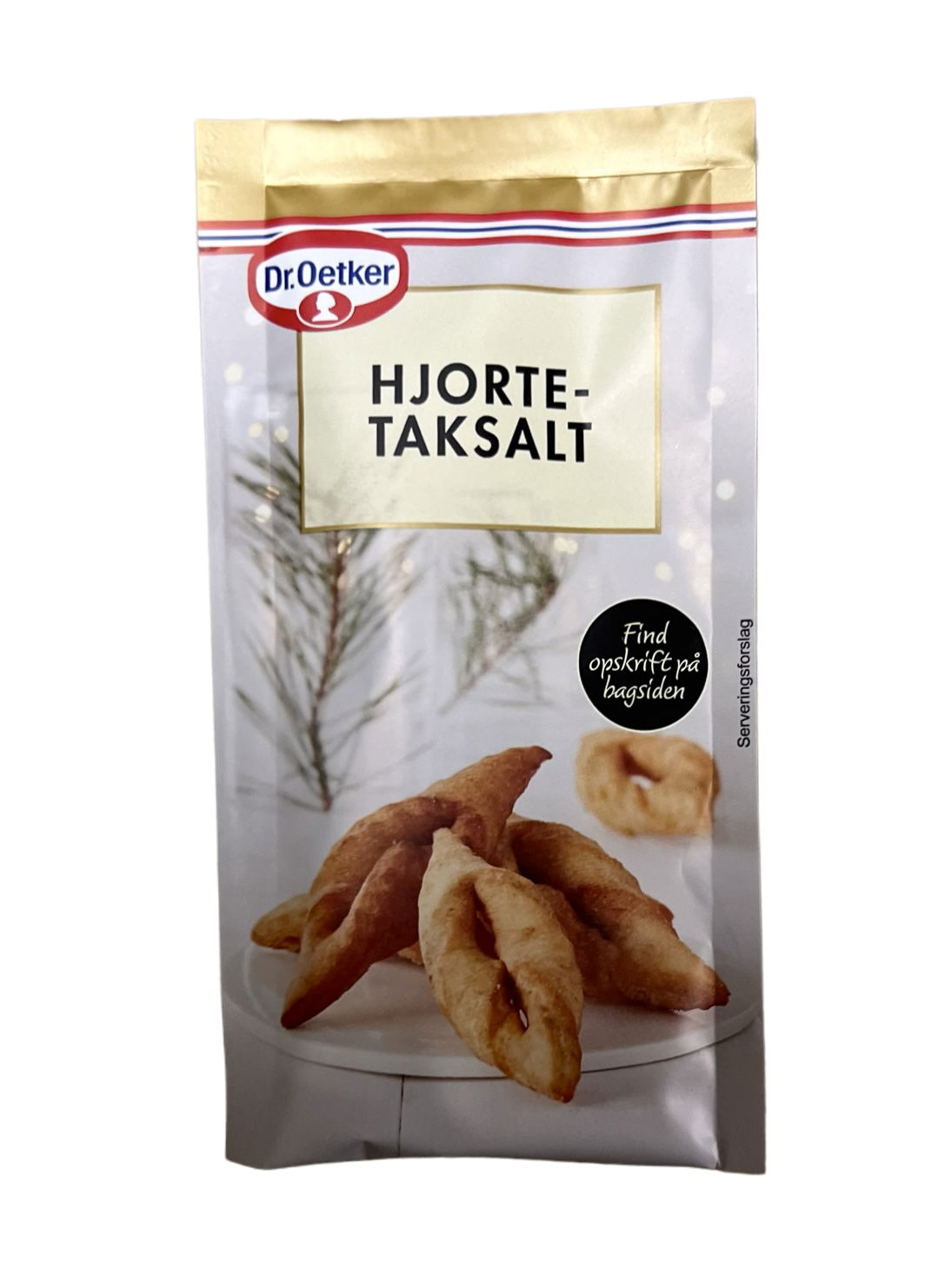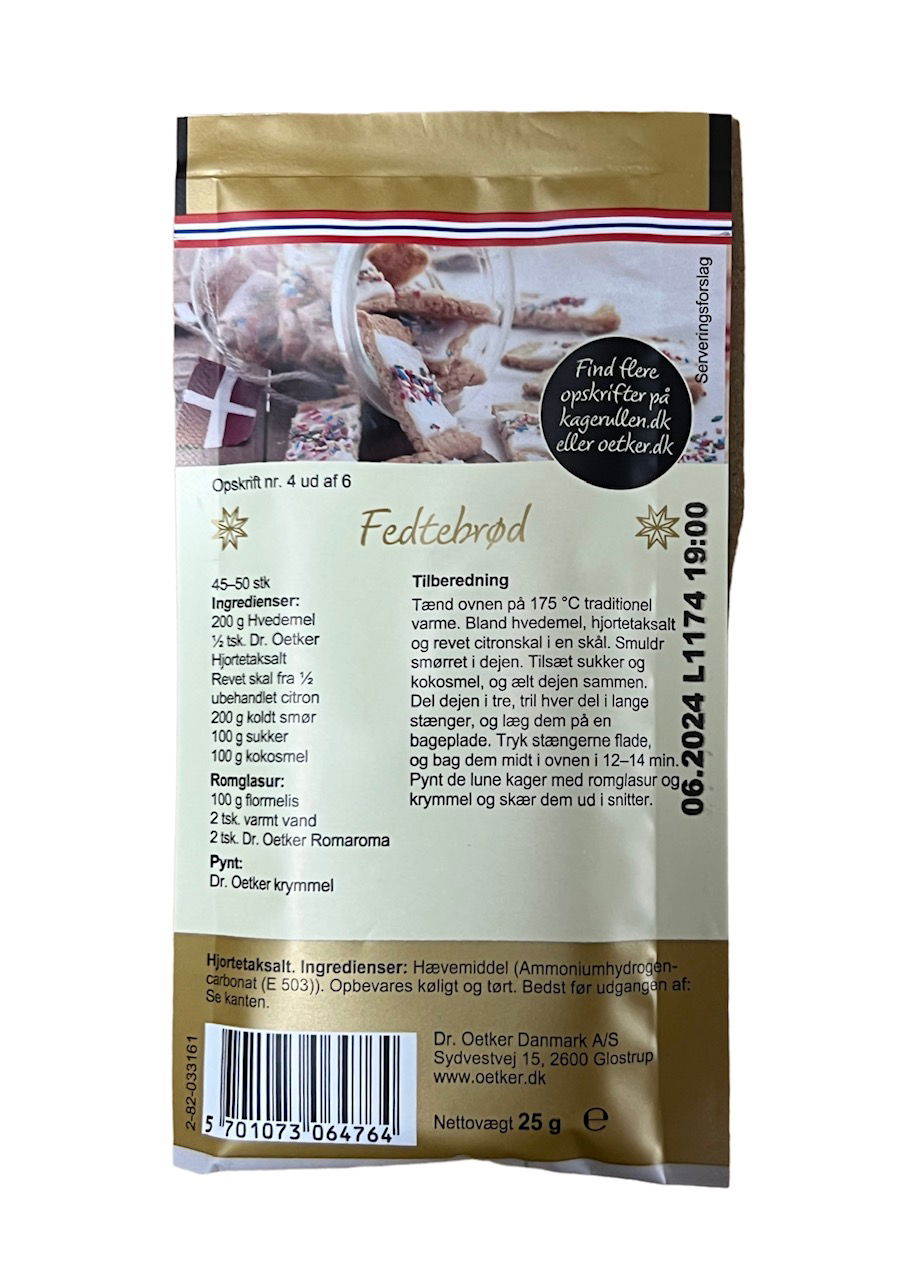 Available, delivery time: 1-3 days
Product information "Hjortetaksalt 25g"
Dr. Oetker Hjortetaksalt is a leavening agent that is suitable for flat and soft cakes such as layer cake bases and cakes. Deer antler salt is not suitable for tall cakes and muffins.
Hjortetaksalt is a chemical salt which, when heated, decomposes into two gases, ammonia and carbon dioxide. The splitting causes the dough to rise sharply. Due to the slightly strong odor, Hjortetaksalt is only used for flat baked goods with a large surface, such as "klejner", vanilla cookies, and "pebernødder". In this way, the characteristic odor can easily evaporate.
Did you know that the name Hjortetaksalt (deer antler salt) is due to the fact that the leavening agent is a salt that was previously extracted from deer antlers? Today it is purely chemical.
Ingredients:
Leavening agent (ammonium bicarbonate (E 503)).