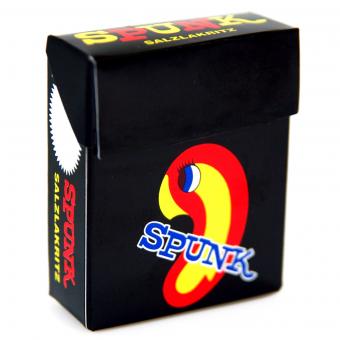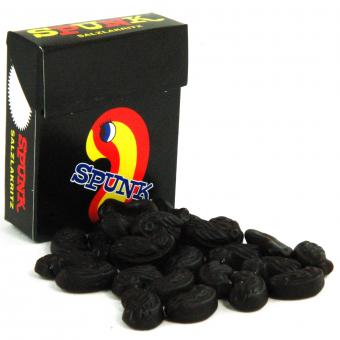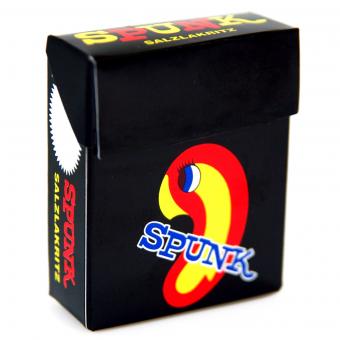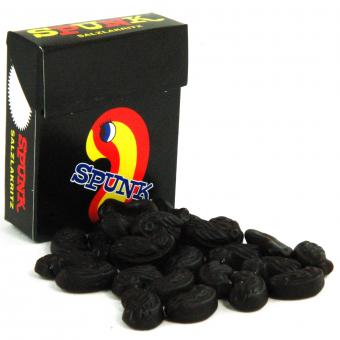 Available, delivery time: 2-5 days
Product information "Spunk lakritz 23 g"
Mini box with extra strong salty liquorice lozenges


Small, black and extra salty. Spunk stands for the original Danish salty liquorice lozenges. In the more unmistakable form, the small delicacies have an unbeatable taste and the resealable pack invites you to enjoy in between meals; because it fits in every pocket and is a delicious companion.


Ingredients:

Modified corn starch, sugar, ammonium chloride 5%, licorice root extract 5%, gelatine, thickener (gum arabic), salt, flavorings, vegetable oil (coconut, rapeseed), coating agent (carnauba wax).



Other customers also bought the following products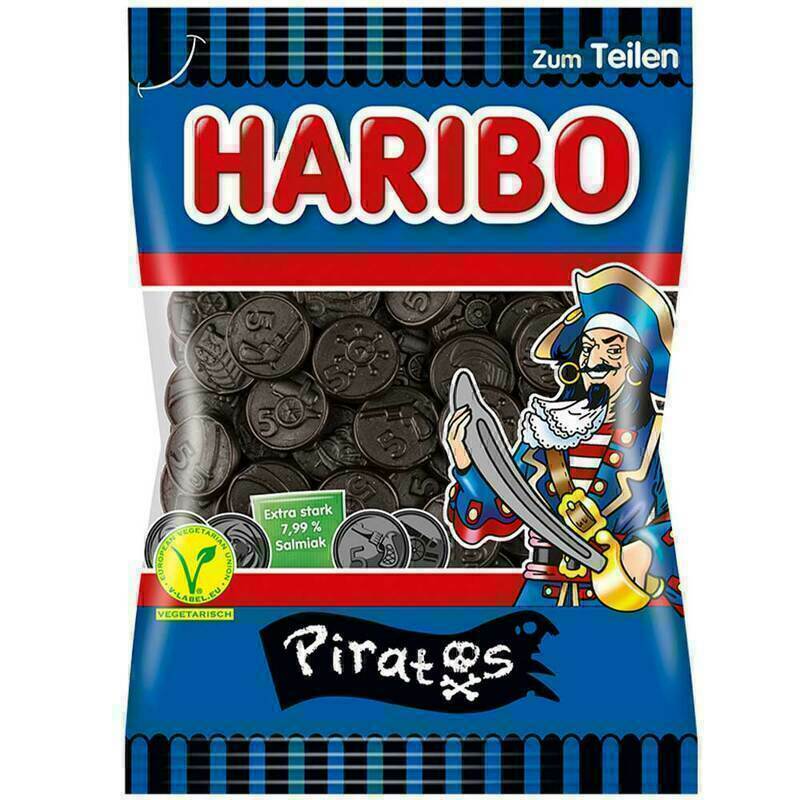 Haribo Piratos 175 g
Haribo Piratos are the owner's favorite licorice. It is strong, salty, and chewy - what's not to like!! With 7,99% salmiak it is a licorice for adults. Haribo has produced Piratos since 1955 and still today it is one of their top-sellers. Ingredients:Sugar, glucose syrup, starch, brown sugar syrup, flavor, liquorice extract (3%), table salt, coating agent: beeswax white and yellow, carnauba wax.