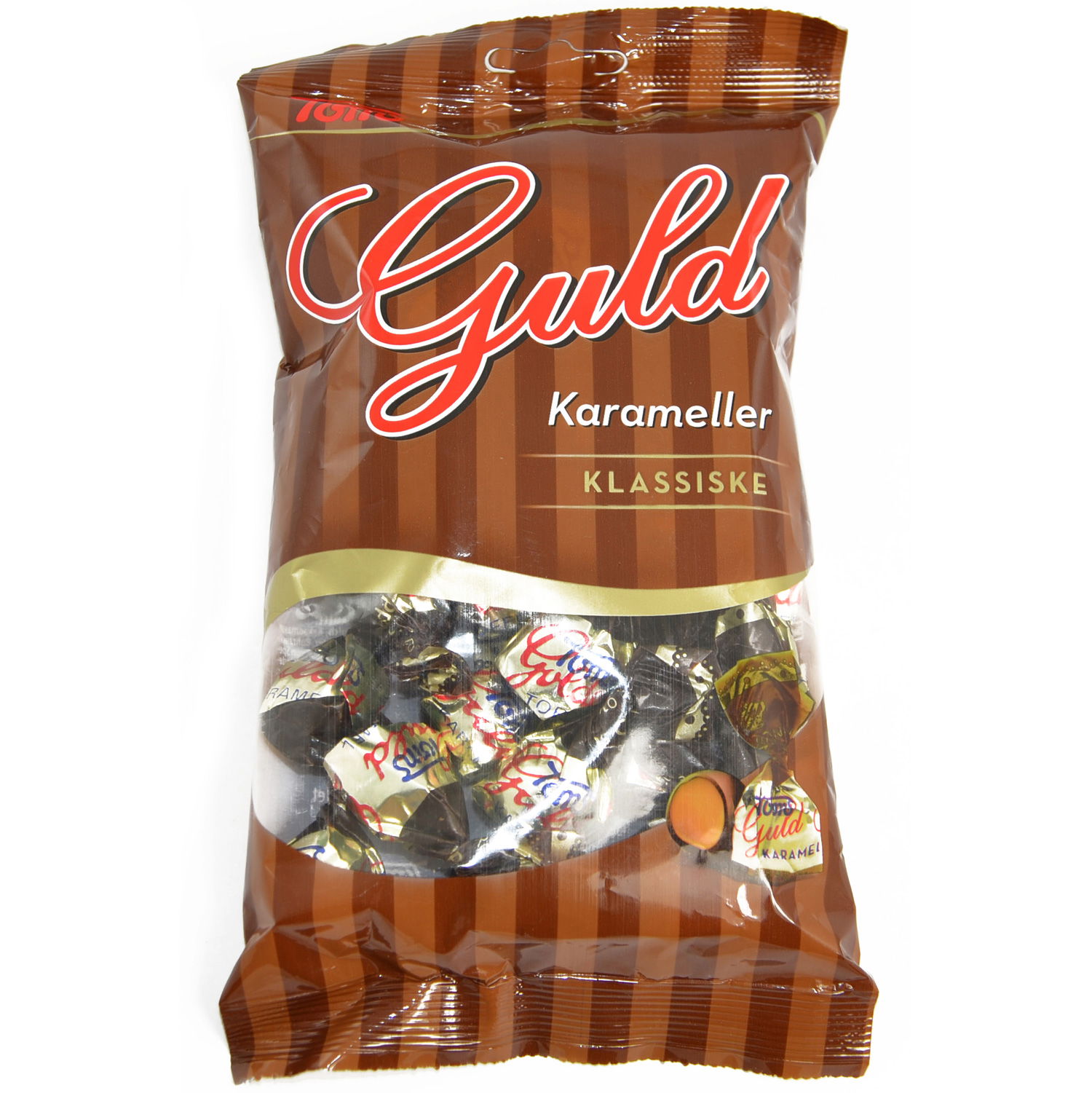 Available, delivery time: 2-5 days
Product information "Toms Guld Karameller 100 g"
The Danish classic. Toms Guld Karameller Klassiske makes the eyes of connoisseurs light up. Beneath a dark chocolate coating is a delicious caramel centre with a creamy-sweet taste that is a chewy treat for everyone. These toffees are so delicious that it doesn't stop at just one.

Ingredients:
Glucose syrup, sugar, condensed milk, cocoa mass, vegetable fat (palm oil), shea seed oil, cocoa butter, cane sugar syrup, milk fat, emulsifier (mono- and diglycerides of fatty acids, rapeseed lecithin), salt, flavor. Cocoa 50% at least in the chocolate part.
Allergens: contains milk. May contain traces of nuts.
Recommended storage temperature 11-18 ° C.

Other customers also bought the following products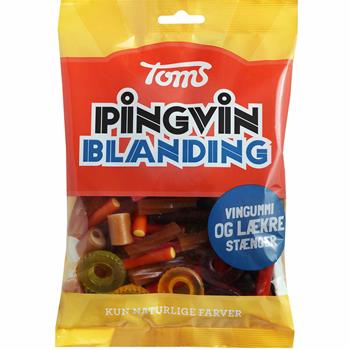 Toms Pingvin Blanding 375g
Tom's Penguin Mix is a favorite in many Danish homes, and also one of Denmark's best-selling candy mix. Pingvin Blanding consists of mixed wine gums and licorice, which means, in short, that you will find something for every taste in the bag.Ingredients: Glucose-fructose syrup, sugar, WHEAT FLOUR (gluten), syrup, gelatin, modified corn and potato starch, dextrose, fully hydrogenated vegetable fat (palm kernel, coconut), humectant (glycerol), coconut, emulsifier (mono- and diglycerides of fatty acids), WHEAT STARCH (gluten), raw licorice, thickener (gum arabic), acidity regulator (malic acid), salt, cocoa powder, flavors, vegetable oil (coconut, canola), surface treatment (carnauba wax), colors (carmine, curcumin, chlorophyll-copper -complex), burnt sugar, antioxidant (ascorbic acid).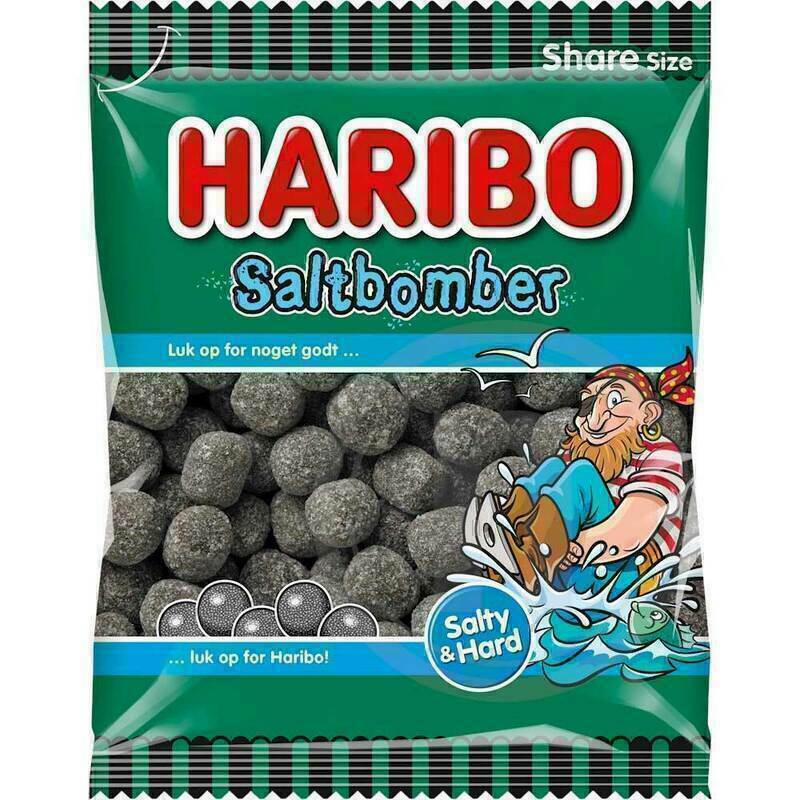 Haribo Saltbomber 325 g
Haribo Saltbomber are round balls made of sugared brine scratch from Denmark. The firm balls are easy to chew or melt on the tongue and leave a creamy-salty taste that real liquorice fans will love. Ingredients:Wheat flour, sugar, glucose syrup, flavor (salmiac salt, etc.), brown syrup, liquorice extract (3%), table salt, thickener (gum arabic), gelatine, color (E153), barley malt, preservative (sorbic acid), acidifier (citric acid), Corn starch, vegetable oil.