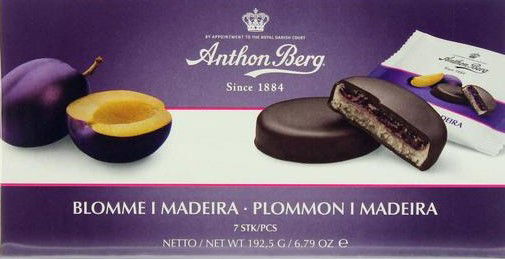 Available, delivery time: 2-5 days
Product information "Anthon Berg plum in Madeira 192,5g"
A selection of the most delicious marzipan pies from Anthon Berg. These marzipan pies contain an exquisite fruit filling mixed with the best liqueurs. In this variant, 192.5 grams of the most delicious plums in madeira liqueur, marzipan and dark chocolate are available. The taste is exquisite and this package is fantastic both as a gift and for the coffee table.
Ingredients:
Sugar, glucose syrup, sweetened condensed skimmed milk, vegetable fats (palm, palm kernel), cocoa mass, cocoa butter, whole milk powder, skimmed milk powder, invert sugar, desiccated coconut, almonds, sweet whey powder (from milk), hazelnuts, concentrated butter, stabilizers (sorbitol, invert), cornflakes, honey Emulsifiers (soy lecithin, sunflower lecithin, E476, E471), low-fat cocoa, lactose, whey product (from milk), table salt, liquorice, malt extract from barley, flavors, egg white, color (E153), acidity regulator (E331), alcohol, preservative . May contain other nuts, peanuts and wheat. Contains alcohol!

Other customers also bought the following products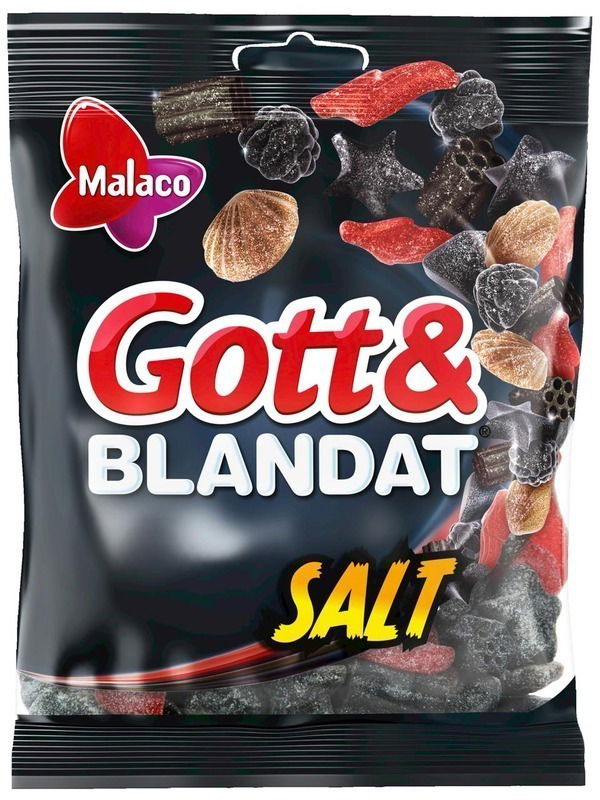 Malaco Godt & Blandet Salt Mix 325 g
Godt & Blandat Salt is just right for everyone who can't keep their hands off salt liquorice! In this bag full of salty and sweet treats, real taste wonders are hidden and just waiting to be discovered - from liquorice and salmiak to jalapeño and honey.Ingredients: Sugar, glucose syrup, glucose-fructose syrup, starch, WHEAT FLOUR, ammonium salt, modified starch, licorice extract, humectant (sorbitol syrup, glycerine), colorants (E153, E150c, E120), salt, flavors, stabilizer (E471).Store in a cool and dry place.