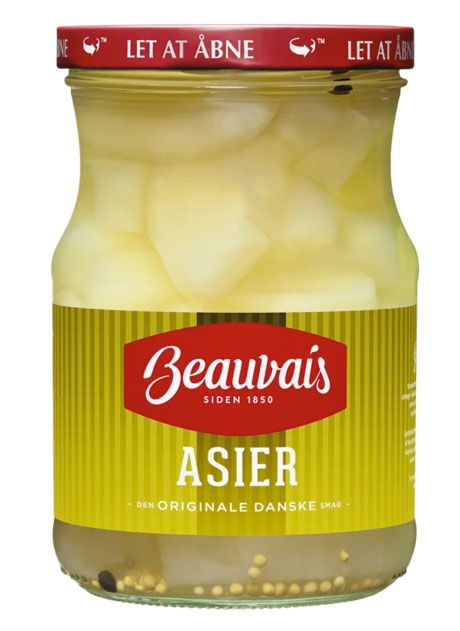 Available, delivery time: 2-5 days
Product information "Beauvais Asier 560 g"
These delicious Asian gherkins from the delicatessen manufacturer Beauvais are aromatically pickled and crisply fresh. With fine herbs and spices and pickled sweet and sour, the cucumbers are a delicious snack or aperitif.
Ingredients:

Cucumber, vinegar, sugar, water, salt, spices (including mustard), preservatives (E211, E202)

Other customers also bought the following products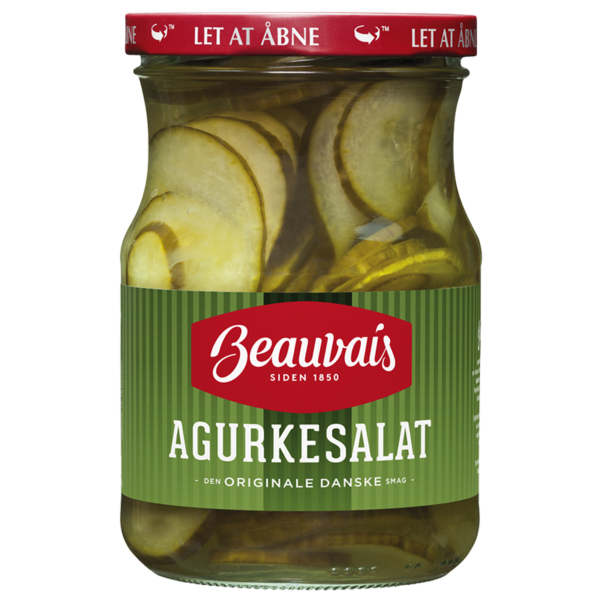 Beauvais Agurkesalat 550 g
Beauvais Cucumber Salad is made from lettuce cucumbers, which are harvested from April to September. The cucumbers stay fresh for a very short time, which is why we at the reception at Beauvais immediately start pickling, cutting them into slices and pouring them directly into glasses. In this way, it is ensured that the cucumbers are pickled while they are fresh, which gives the cucumber salad a delicious well-preserved crispiness.Beauvais Cucumber Salad has a slightly sour taste and works fantastically well on the traditional Danish hot dog or in a homemade burger. Also try it in a fresh summer salad or for chicken.Ingredients: Cucumber, vinegar, sugar, water, salt. Herbal extract (contains mustard), preservatives (sodium benzoate, potassium sorbate).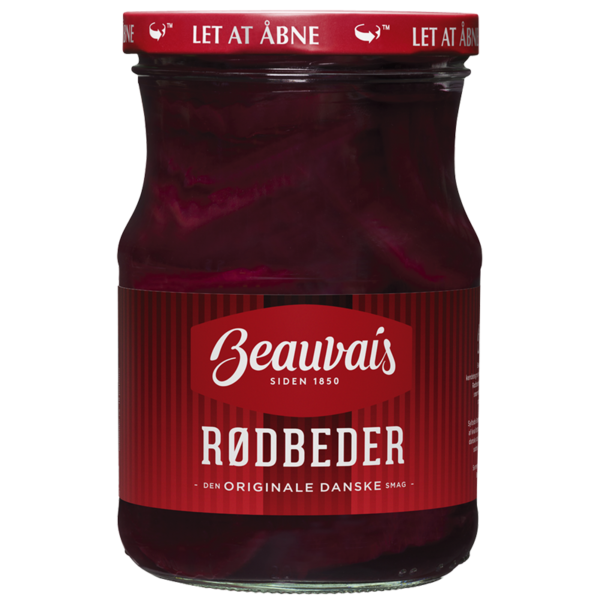 Beauvais Rødbeder 570 g
Pickled beets are a classic and a 'must have' in the fridge. Beetroot is a root vegetable that is closely related to a sugar beet, but the two are still very different - especially in taste. The taste of Beauvais pickled beets is characterized by a combination of sweetness and a slight acidity.The beets are harvested primarily in Denmark from September to December, pickled and subsequently quickly poured into glasses to preserve the freshness and the crispy bite. However, one can buy them in the supermarket all year round.Ingredients:Sliced beetroot, vinegar, water, sugar, preservative (sodium benzoate)