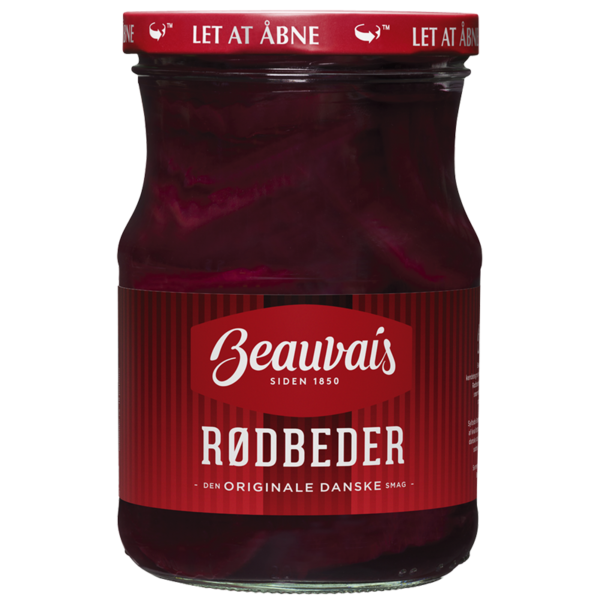 Available, delivery time: 2-5 days
Product information "Beauvais Rødbeder 570 g"
Pickled beets are a classic and a 'must have' in the fridge. Beetroot is a root vegetable that is closely related to a sugar beet, but the two are still very different - especially in taste. The taste of Beauvais pickled beets is characterized by a combination of sweetness and a slight acidity.
The beets are harvested primarily in Denmark from September to December, pickled and subsequently quickly poured into glasses to preserve the freshness and the crispy bite. However, one can buy them in the supermarket all year round.
Ingredients:

Sliced beetroot, vinegar, water, sugar, preservative (sodium benzoate)

Other customers also bought the following products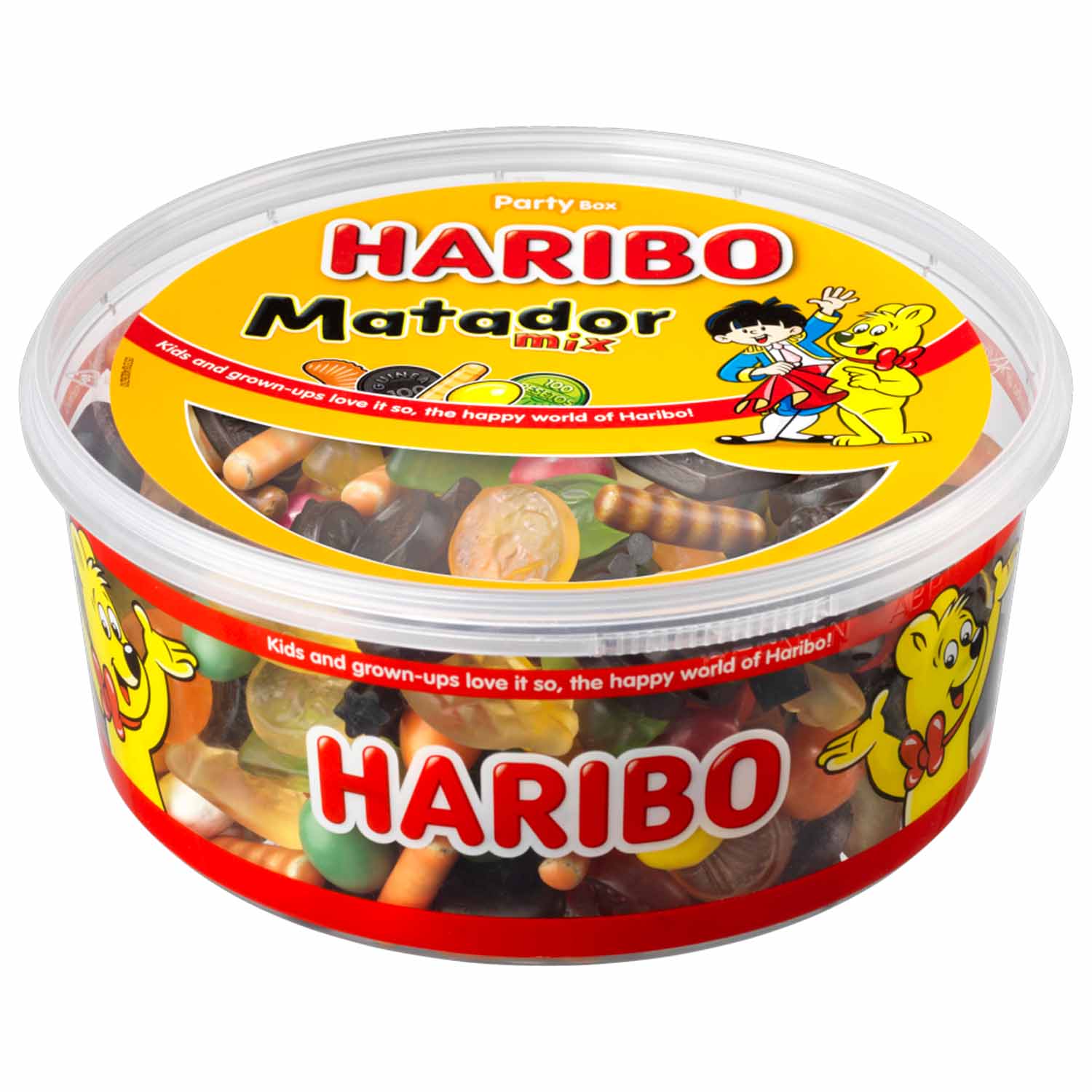 Haribo Matador mix 1 kg
Discover the Haribo Matador Mix in the 1kg tin. With this tin, you get the particularly popular mix consisting of fruit gums and liquorice. Ingredients: Glucose syrup; Sugar; brown sugar syrup; Wheat flour; Gelatin; Corn starch; Dextrose; Licorice extract (3% based on the licorice content);Acidulant: citric acid; Fruit and vegetable concentrates: spirulina, safflower, apple, lemon, radish, sweet potato, carrot, black currant, hibiscus; Invert sugar syrup; Salmiac salt; Aroma; Caramel syrup; Table salt; Colorants: curcumin, real carmine, copper-containing complexes of chlorophyllins, biochar, titanium dioxide; Release agent: talc; Vegetable oil: coconut, palm kernel; Coating agent: beeswaxwhite and yellow, carnauba wax; Preservative: sorbic acid.