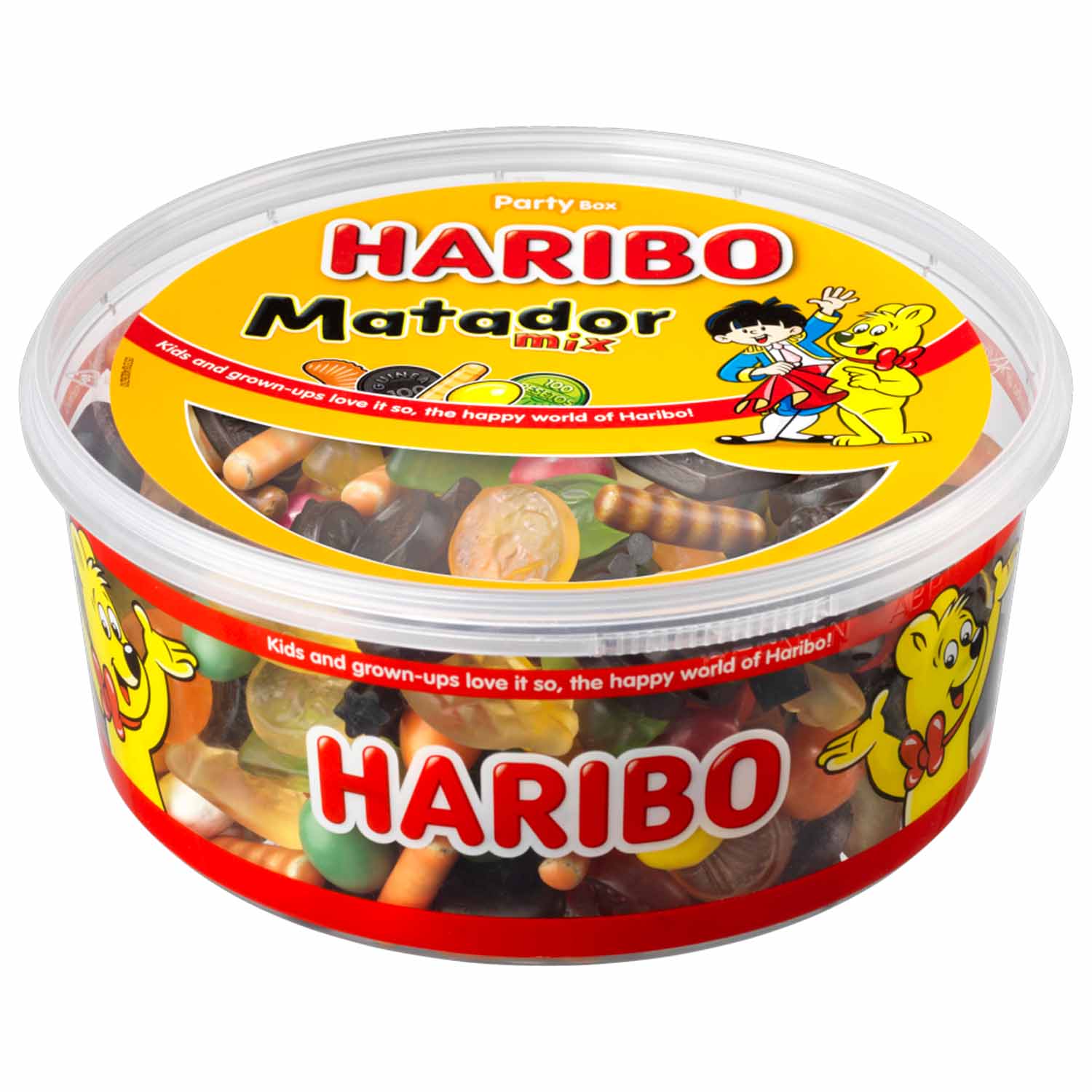 Available, delivery time: 2-5 days
Product information "Haribo Matador mix 1 kg"
Discover the Haribo Matador Mix in the 1kg tin. With this tin, you get the particularly popular mix consisting of fruit gums and liquorice.

Ingredients:

Glucose syrup; Sugar; brown sugar syrup; Wheat flour; Gelatin; Corn starch; Dextrose; Licorice extract (3% based on the licorice content);
Acidulant: citric acid; Fruit and vegetable concentrates: spirulina, safflower, apple, lemon, radish, sweet potato, carrot, black currant, hibiscus; Invert sugar syrup; Salmiac salt; Aroma; Caramel syrup; Table salt; Colorants: curcumin, real carmine, copper-containing complexes of chlorophyllins, biochar, titanium dioxide; Release agent: talc; Vegetable oil: coconut, palm kernel; Coating agent: beeswax
white and yellow, carnauba wax; Preservative: sorbic acid.

Other customers also bought the following products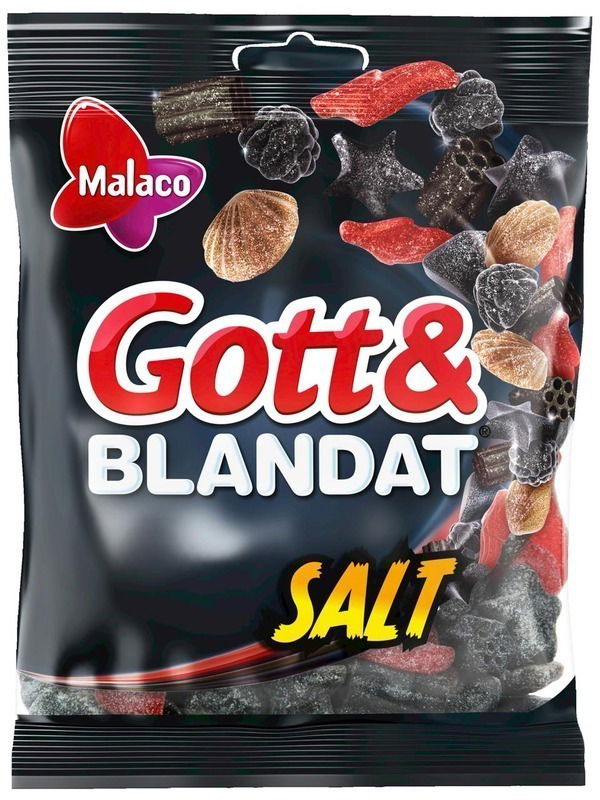 Malaco Godt & Blandet Salt Mix 325 g
Godt & Blandat Salt is just right for everyone who can't keep their hands off salt liquorice! In this bag full of salty and sweet treats, real taste wonders are hidden and just waiting to be discovered - from liquorice and salmiak to jalapeño and honey.Ingredients: Sugar, glucose syrup, glucose-fructose syrup, starch, WHEAT FLOUR, ammonium salt, modified starch, licorice extract, humectant (sorbitol syrup, glycerine), colorants (E153, E150c, E120), salt, flavors, stabilizer (E471).Store in a cool and dry place.