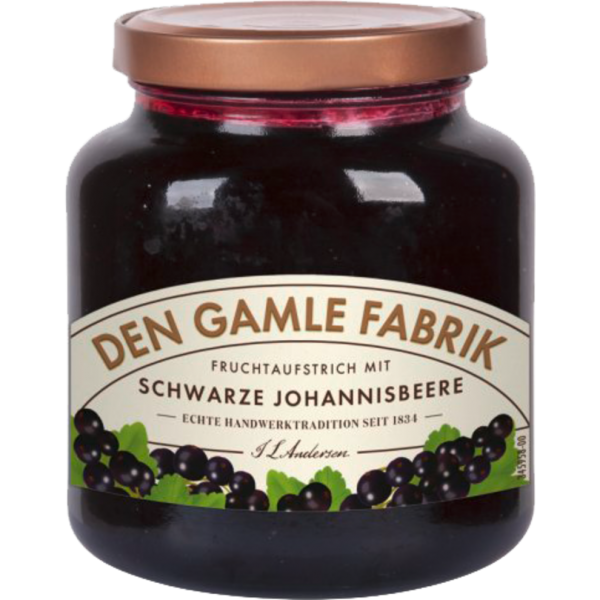 Available, delivery time: 2-5 days
Product information "Den gamle Fabrik Blackcurrant Marmelade 380g"
The black currant originates from Central Europe, the Himalayas and Central Asia. The black currant was not actually cultivated until the Middle Ages. The berries hang in bunches on bushes and have a dark, almost black colour. The taste is strong and tart.
Ingredients: sugar 38%, black currants, water, gelling agent (pectin) preservative (potassium sorbate) Made from 38g black currants per 100g.
Keep cool after opening