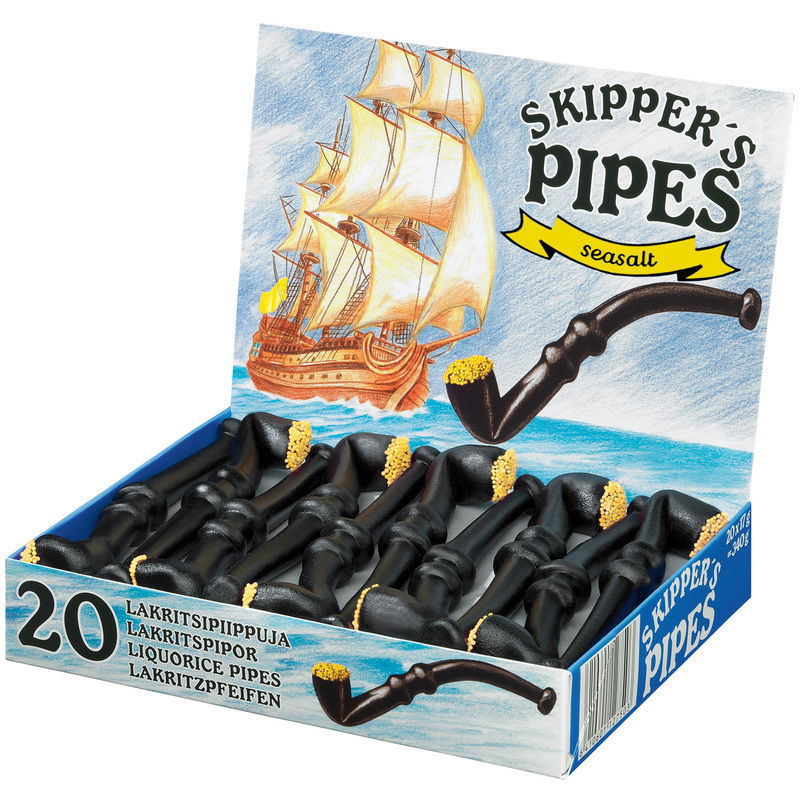 Available, delivery time: 2-5 days
Product information "Malaco Skipper's Pipes Seasalt 20 pieces"
Malaco Skipper's Pipes Seasalt are classic licorice pipes - now with sea salt.
Licorice pipes are a fun smoke-free treat
Ingredients:
glucose syrup, wheat flour, molasses, sugar, sea salt 4.7%, liquorice extract, colorings (E153, E100), starch (including wheat), preservative (E200), thickener (gum arbicum), coconut oil, flavor, coating agent (beeswax).
Other customers also bought the following products

Dansukker Dark Syrup 750 g
Dark Syrup is more distinctive and aromatic, with a full-bodied, toffee-like flavour. It is ideal in gingerbread and chocolate toffee, and as a flavour-enhancer in many savoury dishes.Ingredients: sugar-beet syrup, sugar-cane syrup, saltNutritional information per. 100g: Energy 1330/310 kJ / kilocalories fat 0 g saturated fat 0 g 77 g carbohydrates as sugar 77 g protein 0,5 g salt 0.94 g.