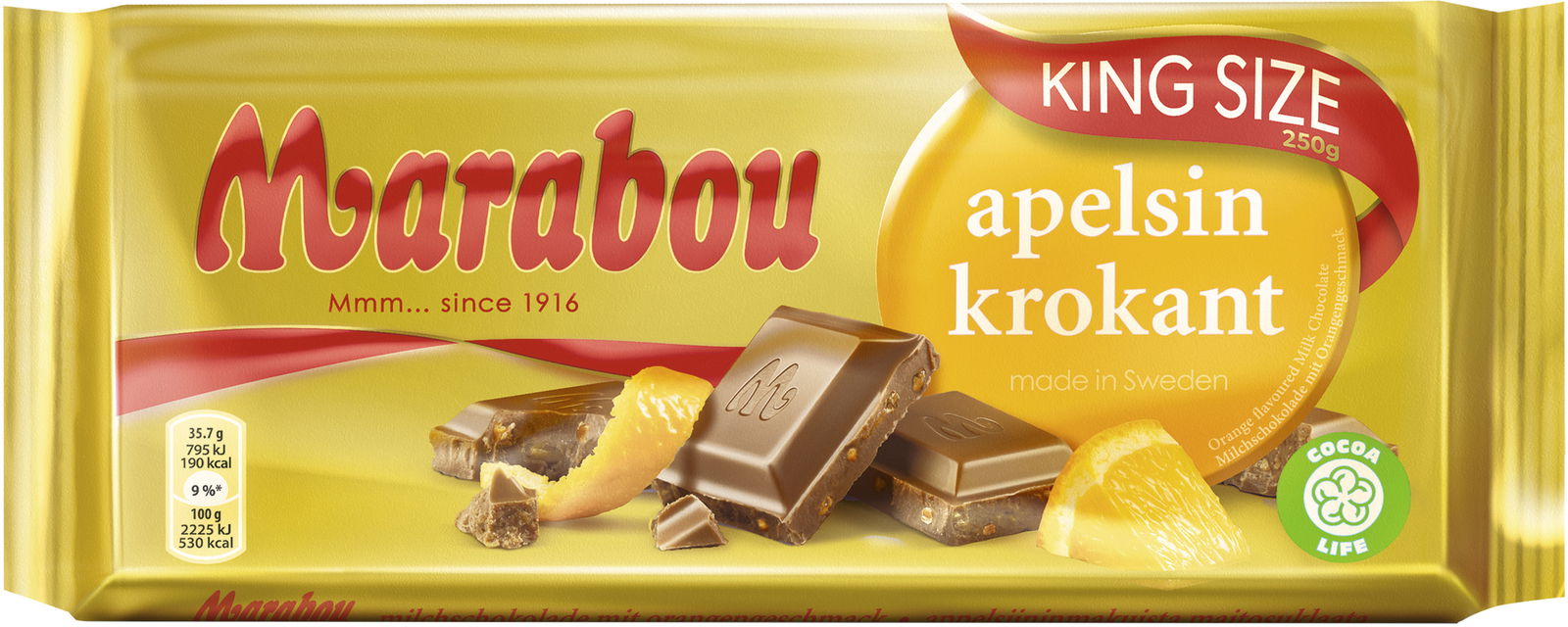 Available, delivery time 2-5 days
Product information "Marabou Apelsin Krokant 250 g"
XXL bar made of milk chocolate with orange flavor, corn flakes and almond caramel

Marabou Apelsin brittle comes with the delicious combination. The delicious XXL bar was prepared from fine milk chocolate with a tangy, fruity orange flavor and reaches its climax with the addition of crispy cornflakes and intense almond caramel.


Ingredients:

Sugar, cocoa butter, cocoa mass, corn flakes 7% (corn, sugar, table salt, emulsifier: E471), SWEET WHEY POWDER (MILK), SKIMMED MILK POWDER, CLEAN BUTTER FAT, whey product (MILK), palm fat, emulsifier, SOYA CONDITIONER, MAKE LECITHIN, MALMONDS. Cocoa: 30% minimum. May contain other nuts and wheat.

Other customers also bought the following products
Marabou Black Saltlakrits 220 g
Marabou Black Saltlakrits scores with the extraordinary combination. Try the bar and experience how fine milk chocolate melts gently on your tongue and spreads its mild aroma throughout the mouth. This pleasure is complemented by slightly crunchy pieces of intense salt liquorice.This chocolate bar is Rainforest Alliance certified. The seal of approval distinguishes products from farms that meet the strict standards of the Rainforest Alliance. The cocoa used for this comes 100% from certified cocoa plantations. With the purchase of this product you actively support environmental protection and promote sustainable production.Ingredients: Sugar, cocoa butter, cocoa mass, SWEET WHEY POWDER (MILK), SKIMMED MILK POWDER, CLEAN BUTTER FAT, whey product (MILK), emulsifier (SOY LECITHIN), potato starch, licorice extract, glucose syrup, flavors, coloring agent (E903),. Cocoa: 30% minimum. Contains liquorice. May contain NUTS and WHEAT.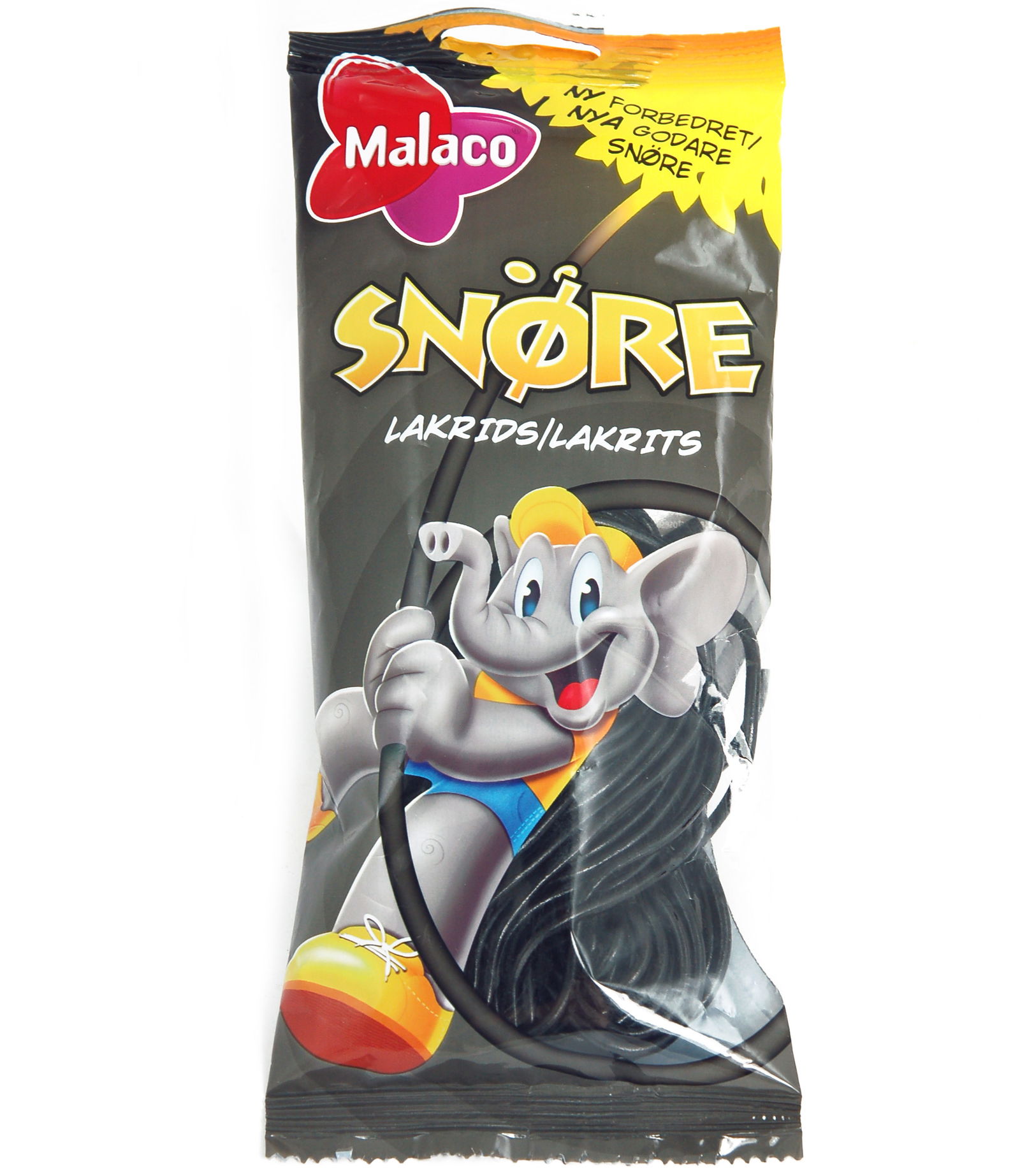 Malaco Snøre Lakrids 94 g
Extra long chewing pleasure. Malaco Snöre licorice are simply unmistakable. The delicious liquorice cords with an extra lot of liquorice extract are ideal for creative nibbling fun. They can be woven into delicious braids, bracelets, etc. Ingredients:Wheat flour, molasses, glucose syrup, sugar, glucose-fructose syrup, licorice extract, salt, stabilizer (E471), flavor.