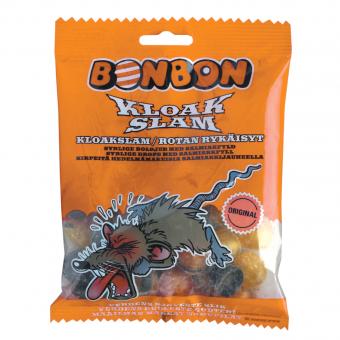 Available, delivery time: 2-5 days
Product information "Bonbon Kloak Slam 125 g"
Tom's BonBon Kloakslam (Danish for Sewer Slam) is not for the faint of heart. The sour candies surprise with a center of extra strong salmiak-licorice powder.
Ingredients: Sugar, glucose syrup, ammonium chloride, acidic acid, licorice powder, flavor, color (carmine).
Store cool and dry.
Other customers also bought the following products