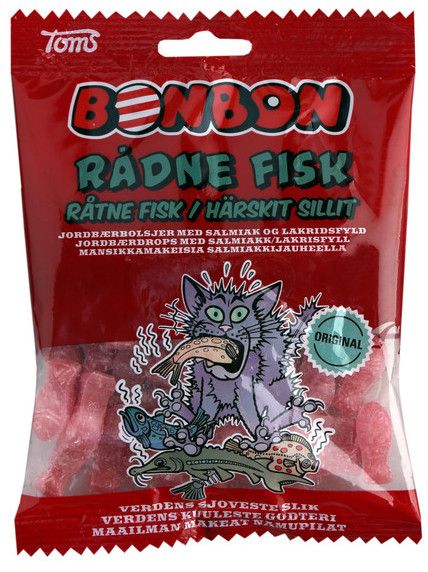 Available, delivery time: 2-5 days
Product information "Toms Bonbon Rådne Fisk 125 g"
First sweet, then salty. Toms Bonbon Rådne Fisk (Danish for "Rotten fish") surprises in a special way. The initially fruity strawberry candies contain a core of hot salmiac salt and offer a snack with "added value".
Ingredients:
Sugar, glucose syrup, acidifier (malic acid), ammonium chloride, licorice powder, salt, flavor, color (carmine). Store in a cool and dry place.
Other customers also bought the following products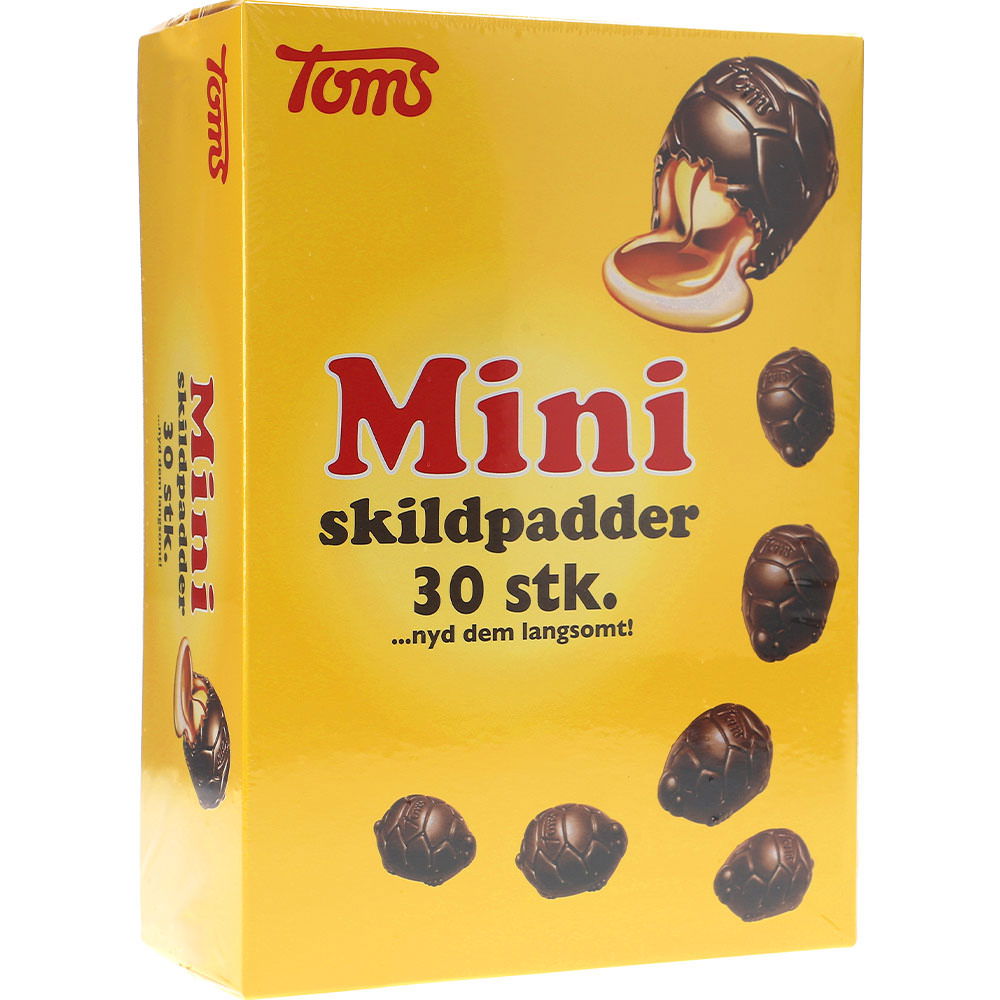 Toms Mini Skildpadder, 30 mini-turtles
Toms Mini Skildpadder - the classic Toms Mini Turtles is made of delicious dark chocolate and filled with a soft caramel and rum cream. The taste is as unique as the look and you have not been in the chocolate heaven until you have tasted this delicious piece of chocolate from Toms. 360 gIngredients:Sugar, glucose syrup, cocoa mass, condensed milk, cocoa butter, vegetable fat, ethyl alcohol, emulsifier (rapeseed lecithin), cane sugar syrup, salt, spirits (Jamaica rum), flavors, thickeners (pectin) Alcohol 1,4% W/WMay contain traces of nuts