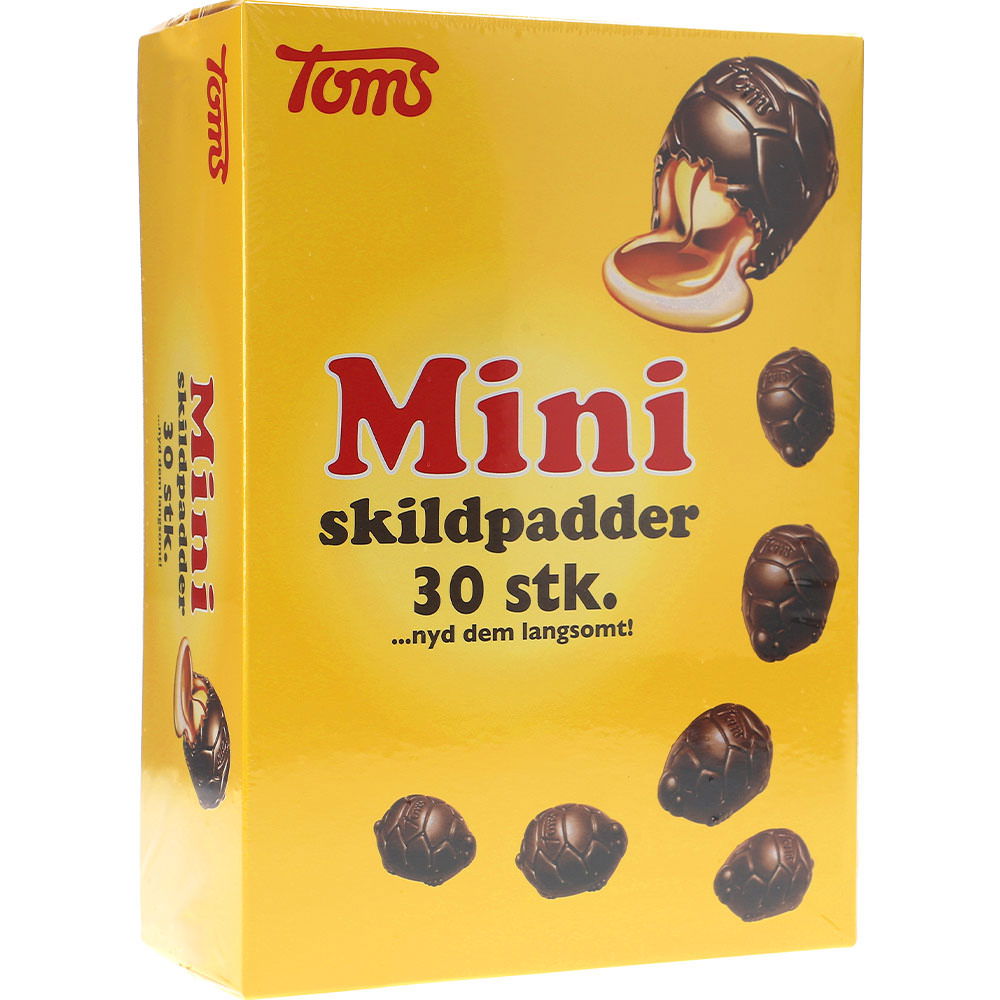 Available, delivery time: 2-5 days
Product information "Toms Mini Skildpadder, 30 mini-turtles "
Toms Mini Skildpadder - the classic Toms Mini Turtles is made of delicious dark chocolate and filled with a soft caramel and rum cream. The taste is as unique as the look and you have not been in the chocolate heaven until you have tasted this delicious piece of chocolate from Toms. 360 g
Ingredients:
Sugar, glucose syrup, cocoa mass, condensed milk, cocoa butter, vegetable fat, ethyl alcohol, emulsifier (rapeseed lecithin), cane sugar syrup, salt, spirits (Jamaica rum), flavors, thickeners (pectin) Alcohol 1,4% W/W

May contain traces of nuts
Other customers also bought the following products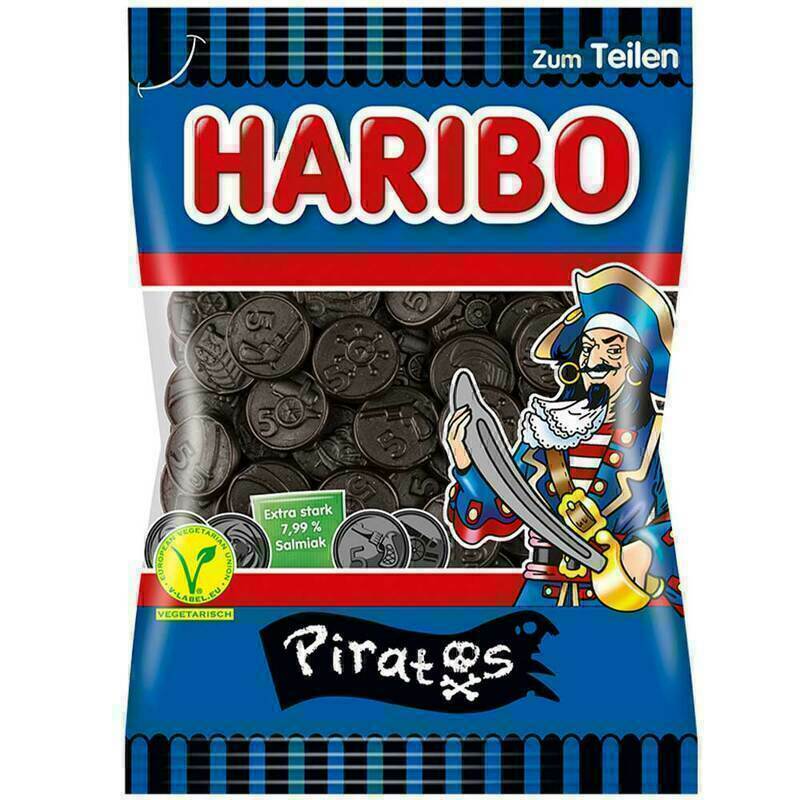 Haribo Piratos 175 g
Haribo Piratos are the owner's favorite licorice. It is strong, salty, and chewy - what's not to like!! With 7,99% salmiak it is a licorice for adults. Haribo has produced Piratos since 1955 and still today it is one of their top-sellers. Ingredients:Sugar, glucose syrup, starch, brown sugar syrup, flavor, liquorice extract (3%), table salt, coating agent: beeswax white and yellow, carnauba wax.