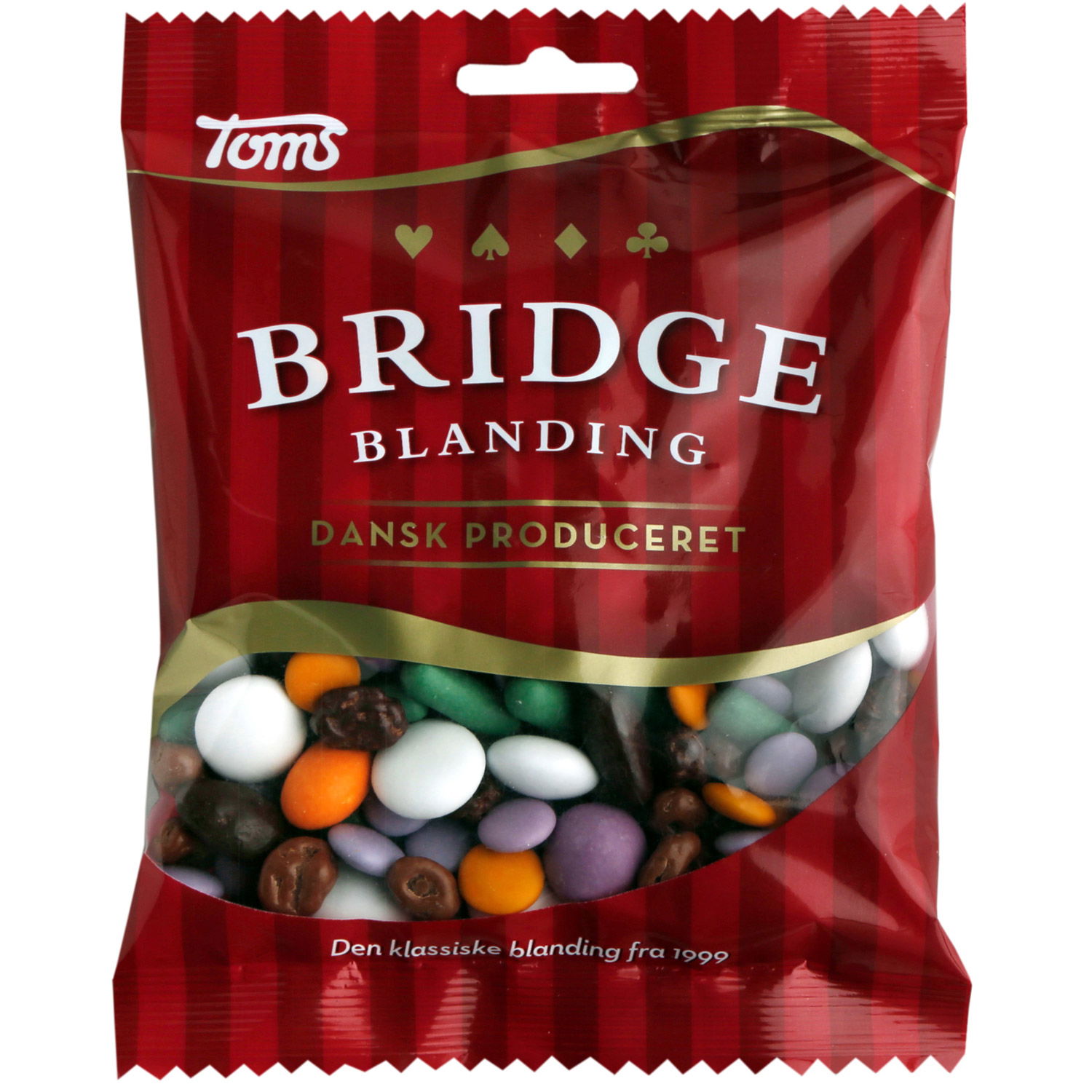 Available, delivery time: 2-5 days
Product information "Toms Bridge Blanding 185 g"
Put a little sweet on the table with Toms Bridge Blanding. The bag contains the classic mix of sweet and crunchy confectionery, which has been popular since 1999. Set the delicious hunger with a handful of quality confectionery.
Ingredients:

Sugar, raisins, cocoa mass, cane sugar syrup, cocoa butter, roasted almonds, wheat flour, whole milk powder, glucose and fructose syrup, glucose syrup, roasted hazelnuts, modified potato starch, thickener (gum arabic), licorice extract, emulsifier (rape lecithin), emulsifier (rape lecithin), vegetable acids (rape lecithin) Fully hardened fat (palm kernel, coconut), coloring agent (titanium dioxide, carotene, copper complexes of chlorophylls, anthocyanins, carmine), humectant (glycerine), vegetable oil (coconut), coating agent (shellac), aroma, peppermint oil, salt, vanilla.
Cocoa 33% at least and milk components 23% at least in the milk chocolate content. Cocoa 50% at least in the chocolate part.
Allergens: contains milk, gluten, almonds and nuts.
Store in a cool and dry place.

Other customers also bought the following products
Toms Pingvin Polet 250 g
Refreshingly different. Toms Pingvin Polet are the extra-strong salt-lacquer thalers with that certain something. Because the "coins" with a diameter of approx. 2 cm convince with a subtle violet and a refreshing menthol taste. The embossing with the mermaid also makes this creation a feast for the eyes.Ingredients:Sugar, thickener (gum arabic), modified corn starch, liquorice extract, ammonium chloride 3%, salt, vegetable oil (palm, palm kernel, coconut), glazing agents (carnauba wax), flavors.Adult liquorice, not children's liquorice.Store in a cool and dry place.