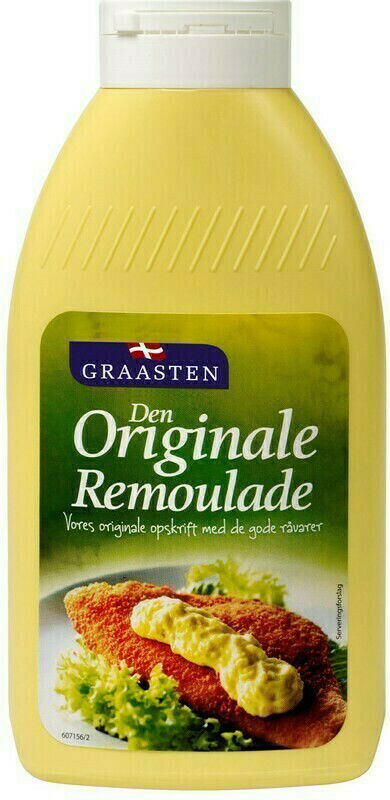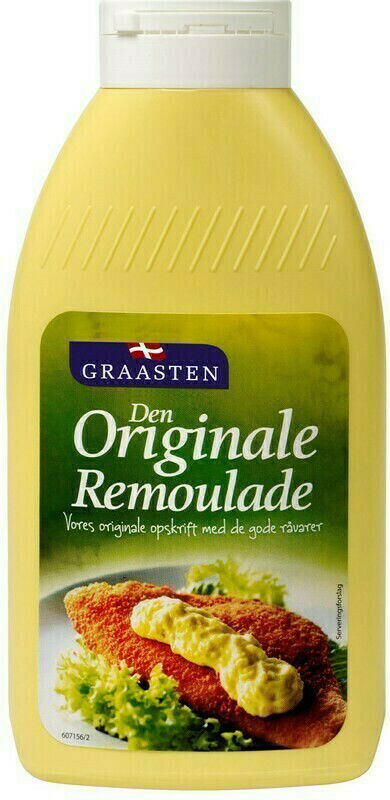 Available, delivery time: 2-5 days
Product information "Graasten Originale Remoulade 375 g"
The Original Remoulade from Graasten is the real remoulade with flavors of traditions and made with great ingredients.
It is made according to Graasten's original Southern Jutland recipe, which has been a Danish favorite for generations. Remoulade makes the simplest meal for something very special, and is indispensable for the crispy fish fillet and the fries.
Ingredients: mayonnaise with herbs Ingredients: (vegetable oil, water, egg yolk, sugar, acidulants (E262, E270, E296), salt), mix pimples (water, white cabbage, sugar, cauliflower, cucumber (cucumber, vinegar, sugar, salt, flavor ), Brandy vinegar, mustard flour, herb curry), thickeners (modified starch, E412, E415), preservatives (E211, E202), sweetener (E954).

Other customers also bought the following products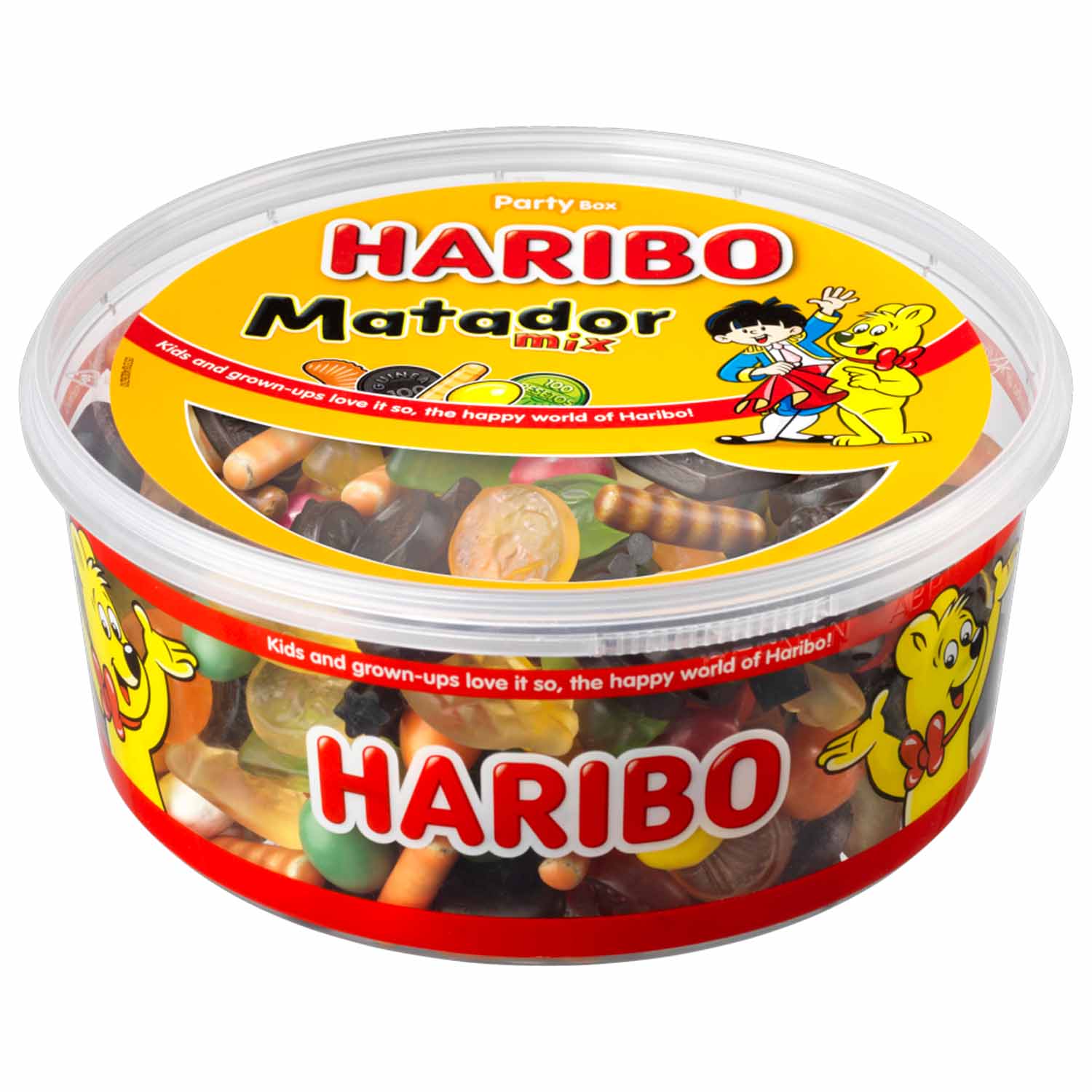 Haribo Matador mix 1 kg
Discover the Haribo Matador Mix in the 1kg tin. With this tin, you get the particularly popular mix consisting of fruit gums and liquorice. Ingredients: Glucose syrup; Sugar; brown sugar syrup; Wheat flour; Gelatin; Corn starch; Dextrose; Licorice extract (3% based on the licorice content);Acidulant: citric acid; Fruit and vegetable concentrates: spirulina, safflower, apple, lemon, radish, sweet potato, carrot, black currant, hibiscus; Invert sugar syrup; Salmiac salt; Aroma; Caramel syrup; Table salt; Colorants: curcumin, real carmine, copper-containing complexes of chlorophyllins, biochar, titanium dioxide; Release agent: talc; Vegetable oil: coconut, palm kernel; Coating agent: beeswaxwhite and yellow, carnauba wax; Preservative: sorbic acid.