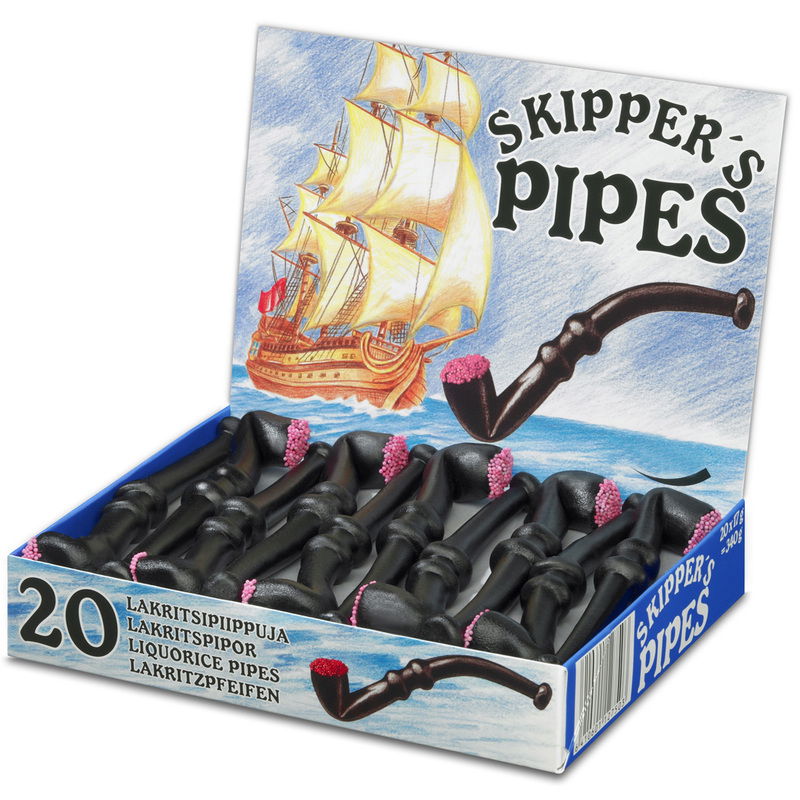 Available, delivery time: 1-3 days
Product information "Malaco Skippers Pipes original, liquorice pipes 20 pieces"
Pure retro. The Malaco Skipper's Pipes Original are the pocket money classics from childhood. The "tobacco pipes" made of soft sweet licorice are provided with sugar pearls at the "chamber", which imitate the embers of the real pipe. Whether in the mouth of a child or for adults: the Skipper's Pipes always cut a good figure.
Ingredients: glucose syrup, wheat flour, molasses, sugar, liquorice extract, coloring (E153, E120), salt, starch, etc.wheat, preservatives (E200), thickener (gum arabic), coconut oil, flavor, coating agent (beeswax).

Other customers also bought the following products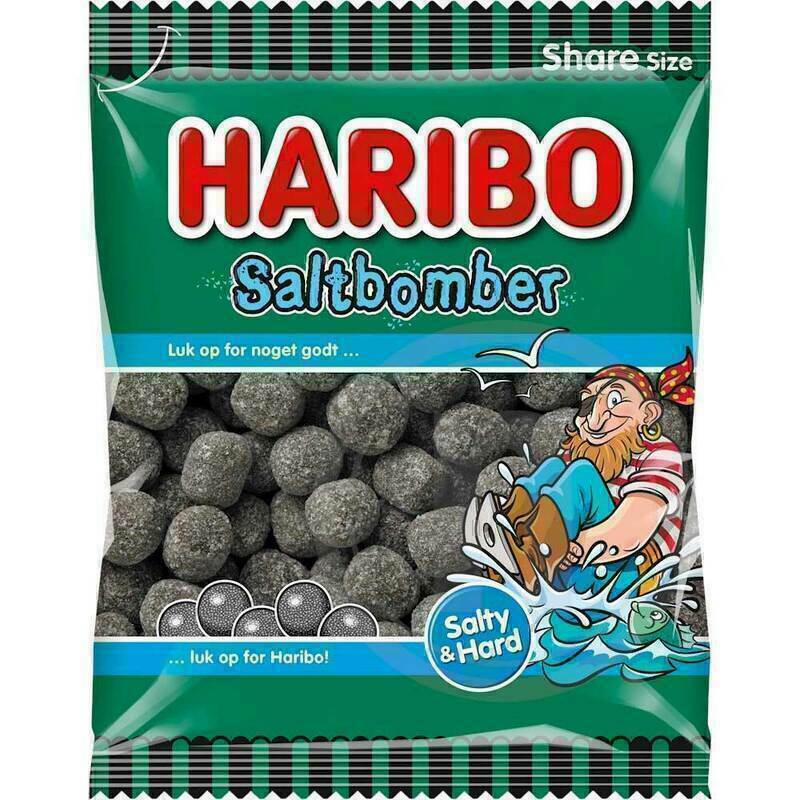 Haribo Saltbomber 325 g
Haribo Saltbomber are round balls made of sugared brine scratch from Denmark. The firm balls are easy to chew or melt on the tongue and leave a creamy-salty taste that real liquorice fans will love. Ingredients:Wheat flour, sugar, glucose syrup, flavor (salmiac salt, etc.), brown syrup, liquorice extract (3%), table salt, thickener (gum arabic), gelatine, color (E153), barley malt, preservative (sorbic acid), acidifier (citric acid), Corn starch, vegetable oil.