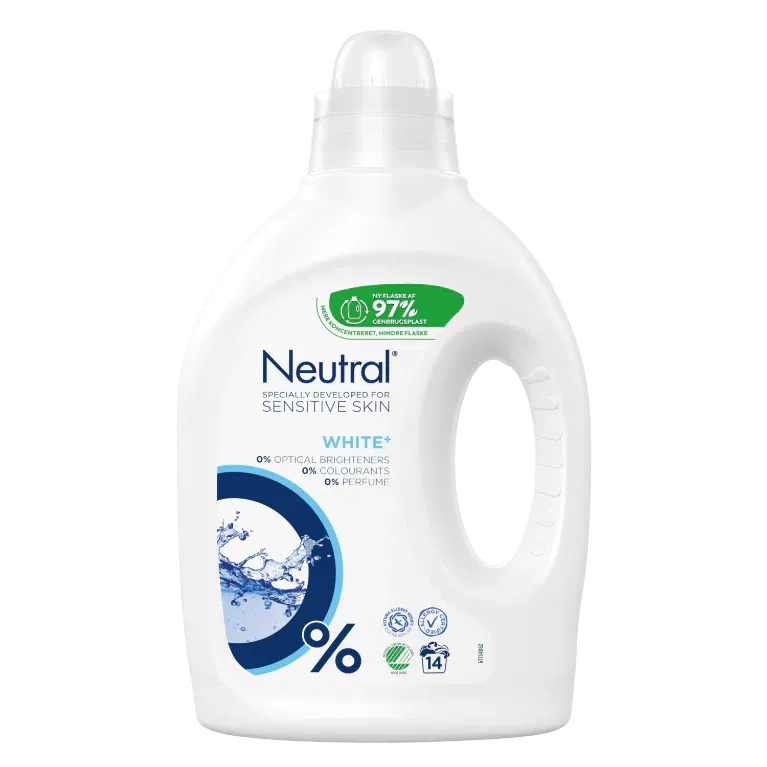 Available, delivery time: 2-5 days
Product information "Neutral Liquid Detergent White 700 ml "
Keeps your white clothes white.
Keep your laundry white and clean and help your skin protect it from skin irritations.

Ingredients:

Aqua, C12-15 Pareth-7, Sodium Laureth Sulfate, Alcohol Denat., Potassium Cocoate, Potassium citrate, Triethanolamine, Sodium Diethylenetriamine Pentamethylene Phosphonate, Glycerin, Propylene glycol, Calcium chloride, Potassium hydroxide, Protease, Peptides, Salt, sugars from fermentation (process), Boronic acid, (4-formylphenyl), Amylase, Sodium chloride, C11-15 Sec-Pareth-12.

Other customers also bought the following products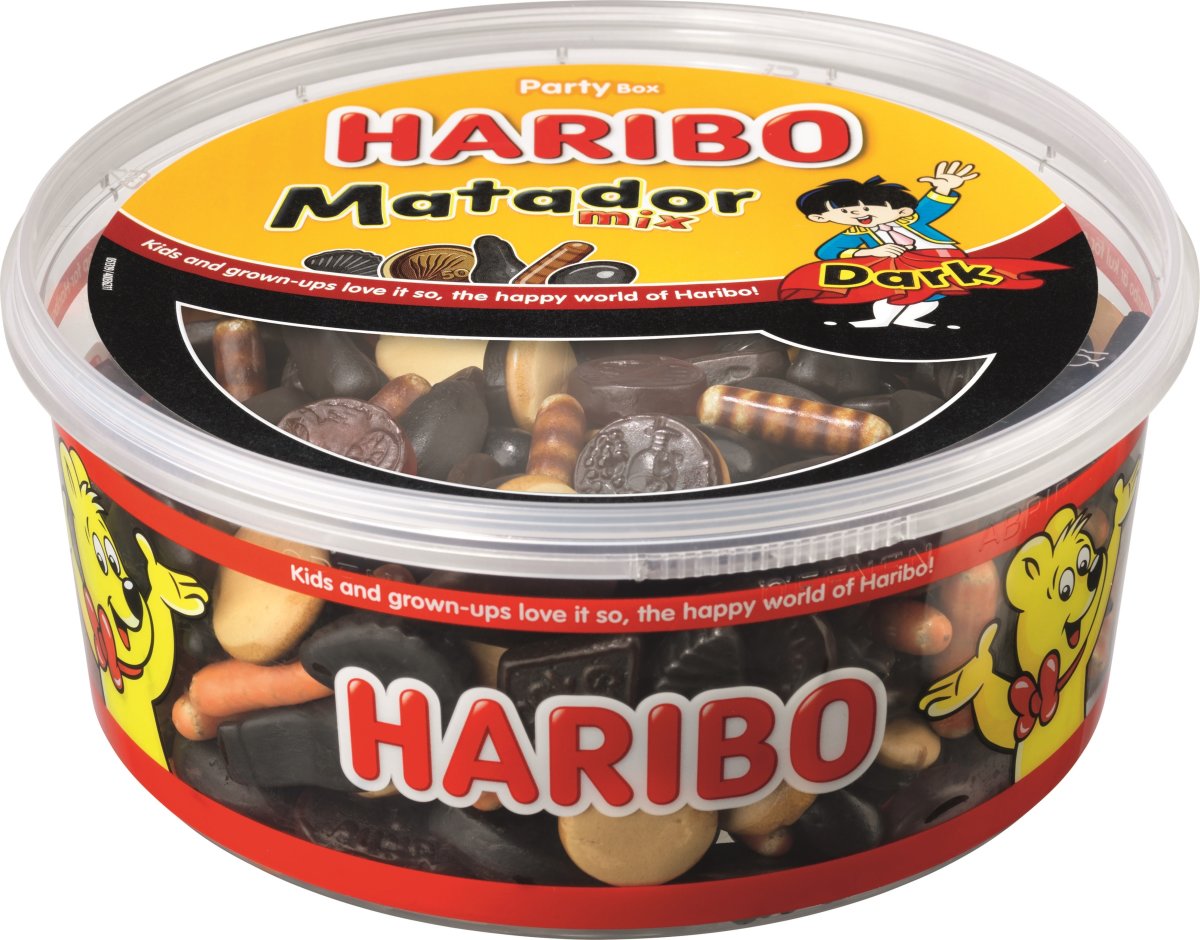 Haribo Matador mix Dark 900 g
Licorice for your "darkest" secrets. The Haribo Matador Dark Mix is licorice in many different varieties. In this mix you will find the black treats in sweet or salty, with foam sugar, as coated egg or as sticks under a "caramel" sugar crust. Variety is also provided for - thanks to fruit gum coins with Cola flavour. With this mix from Haribo Denmark, you'll get your full liquorice costs for cosy home cinema or friends' evenings.Ingredients:Sugar, glucose syrup, brown sugar syrup, corn starch, wheat flour, liquorice extract (3% based on the liquorice content), dextrose, gelatine, fruit and vegetable concentrates (safflower, apple, lemon, radish, sweet potato, carrot, black currant, hibiscus), invert sugar syrup, Salmiac salt, table salt, aroma, acidifier (citric acid), caramel syrup, coloring agent (curcumin, real carmine, copper-containing complexes of chlorophyllines, biochar, titanium dioxide), anti-caking agent (talc), vegetable oil (coconut, palm kernel), coating agent (beeswax white and yellow, carnauba wax ), Preservative (sorbic acid).Protect from heat and moisture.The varieties are compiled at random.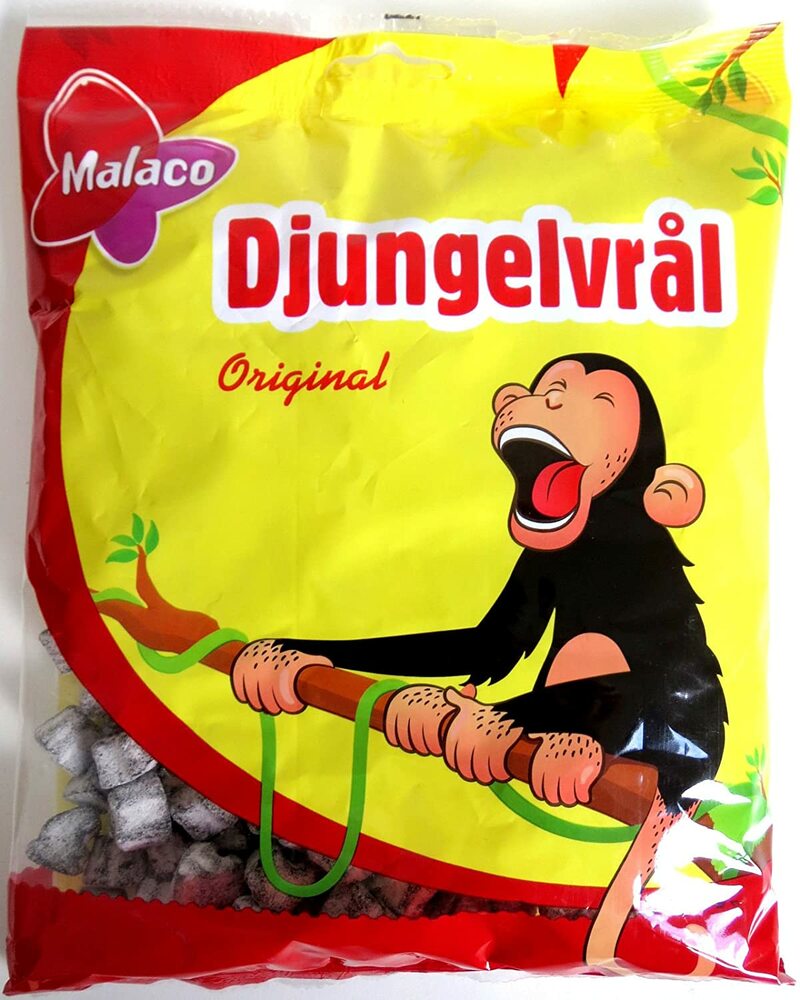 Malaco Djungelvrål 450 g
The latest trend. Malaco Djungelvrål - Swedish for jungle roar - is not for the faint of heart. Because the bite-resistant liquorice figures in monkey shape convince with the full-bodied aroma of liquorice root, which is strongly rounded off by a salt coating. Let the extra strong and extra salty "arguments" convince you. Ingredients Sugar, glucose syrup, corn starch, water, modified corn starch, ammonium chloride, liquorice, invert sugar syrup, glucose-fructose syrup, flavorings, color (E153).