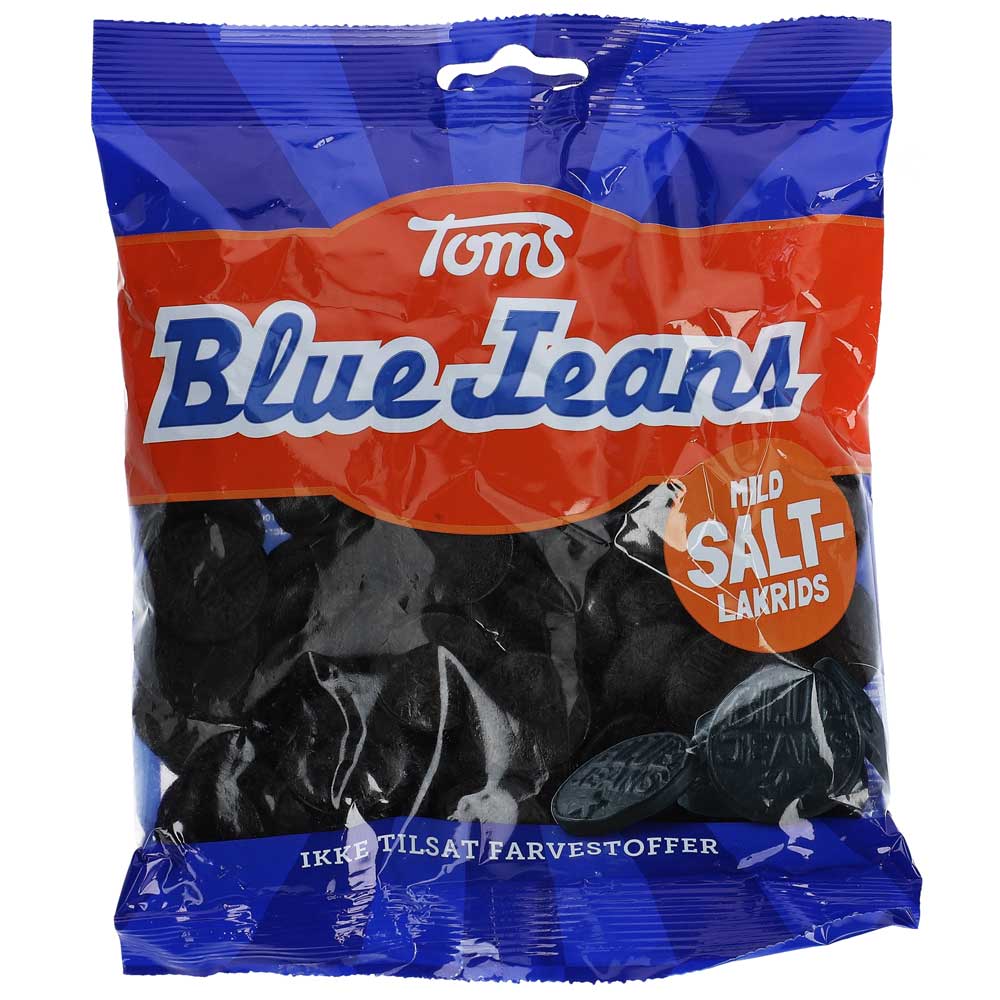 Available, delivery time: 2-5 days
Product information "Toms Blue Jeans 250 g"
Intense liquorice pleasure. Toms Pingvin Blue Jeans are one of the most popular Danish liquorice products. The "mild" liquorice slices are relatively hard in consistency, sweet in taste and slightly spicy in aroma. They have a diameter of approximately 2.4 cm and are marked "BLUE Jeans".
Ingredients:
Sugar, modified corn starch, glucose and fructose syrup, gelatine, liquorice extract 5%, ammonium chloride (3%), salt, vegetable oil (rapeseed, coconut), glazing agent (carnauba wax), flavor. Adult liquorice - not a child's liquorice. Store in a cool and dry place.

Other customers also bought the following products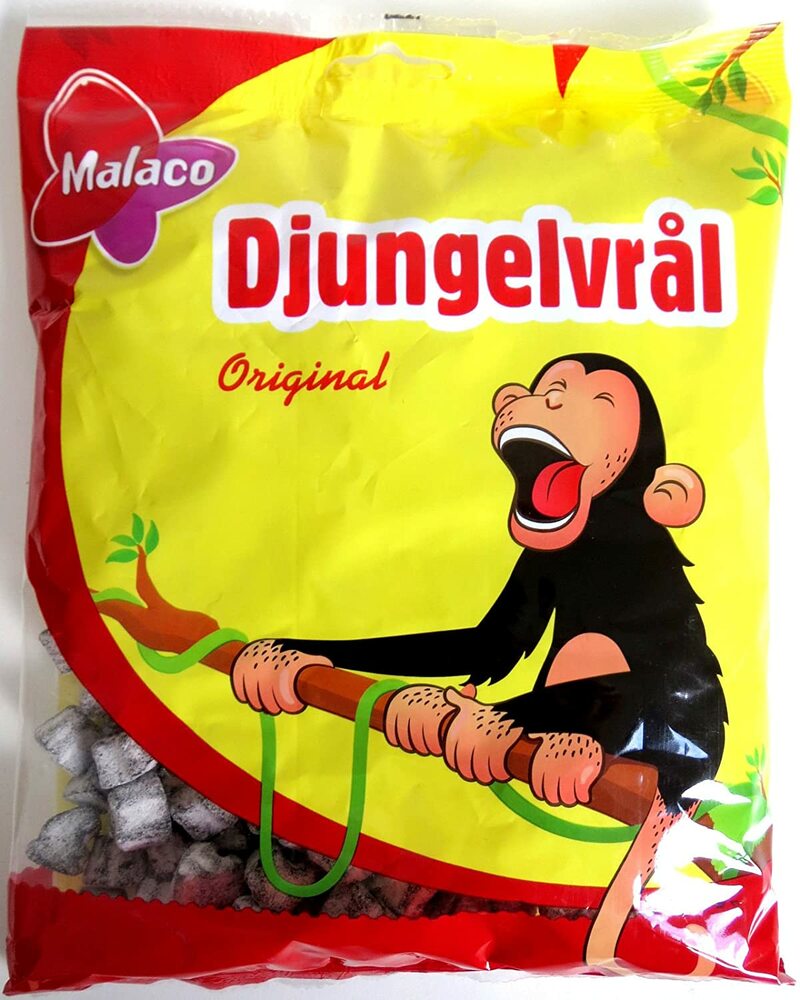 Malaco Djungelvrål 450 g
The latest trend. Malaco Djungelvrål - Swedish for jungle roar - is not for the faint of heart. Because the bite-resistant liquorice figures in monkey shape convince with the full-bodied aroma of liquorice root, which is strongly rounded off by a salt coating. Let the extra strong and extra salty "arguments" convince you. Ingredients Sugar, glucose syrup, corn starch, water, modified corn starch, ammonium chloride, liquorice, invert sugar syrup, glucose-fructose syrup, flavorings, color (E153).