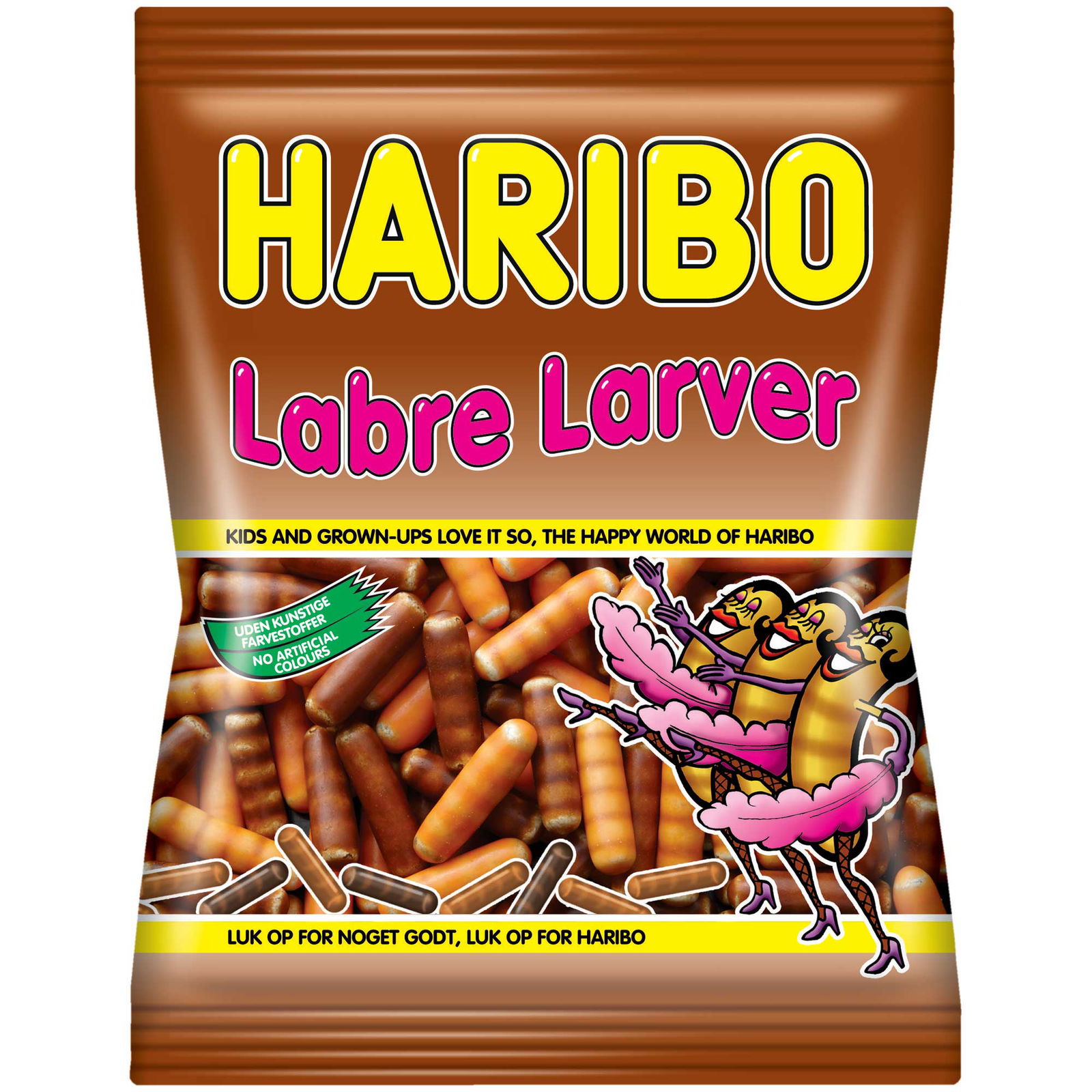 Available, delivery time: 2-5 days
Product information "Haribo Labre Larver 325 g"
Haribo Labre Larver are liquorice pieces in the shape of larvae from Denmark. From the inside, the approx. 3cm large dragées captivate with deliciously spicy liquorice, while on the outside they enchant your palate with a sweet caramel coating. The combination of sweet and spicy is an excellent change from the usual liquorice.
Ingredients:

Sugar, wheat flour, brown syrup, glucose syrup, corn starch, caramel syrup, flavor (ammonium salt, etc.), color (E100, E120, E171), gelatine, vegetable oil, coating agent (beeswax white and yellow), preservative (sorbic acid).

Other customers also bought the following products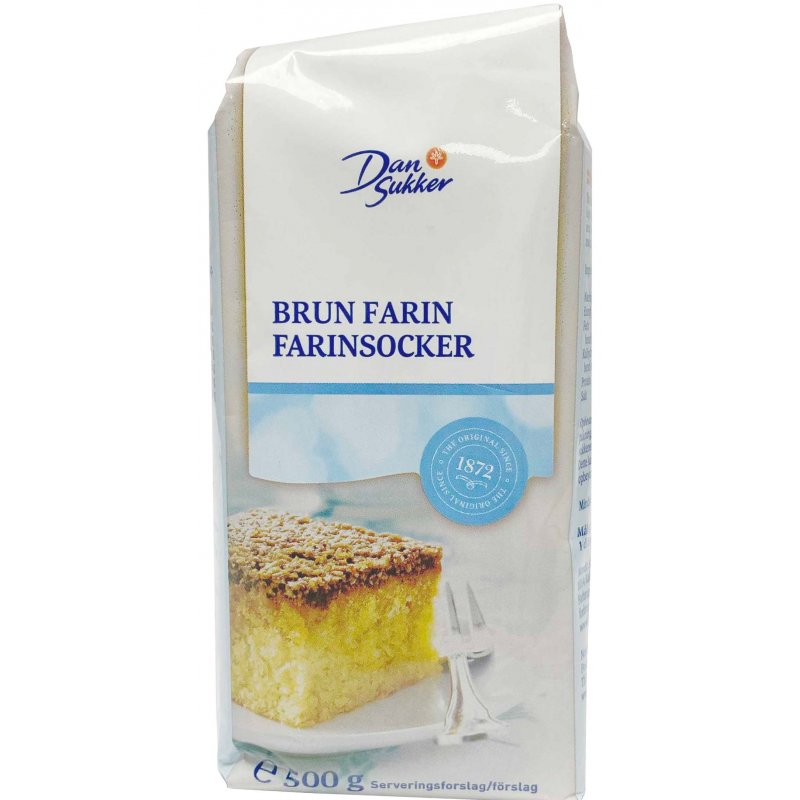 DanSukker Brun Farin 500 g
Brown Sugar is a mixture of sugar and sugar cane syrup. Brown Sugar is used i.a. in Irish coffee, sprinkled on junket, for glazing ham, and on top of cakes, e.g. Brunsviger cake. Brown Sugar is highly suitable for cooking because the slightly unusual spicy aroma goes well with the taste of i.a. ethnic food. Brown Sugar is also great at bringing out the taste of other ingredients and spices.Ingredients: sugar, cane sugar syrup.

Dansukker Dark Syrup 750 g
Dark Syrup is more distinctive and aromatic, with a full-bodied, toffee-like flavour. It is ideal in gingerbread and chocolate toffee, and as a flavour-enhancer in many savoury dishes.Ingredients: sugar-beet syrup, sugar-cane syrup, saltNutritional information per. 100g: Energy 1330/310 kJ / kilocalories fat 0 g saturated fat 0 g 77 g carbohydrates as sugar 77 g protein 0,5 g salt 0.94 g.
Heimatsmühle rye flour 1000g
Heimatsmühle rye flour type 1150. Excellent for making mixed rye and rye bread. We recommend the rye flour type 1150 for gingerbread, mixed bread, and rye bread.Items baked with rye are typically a bit darker and firmer. Rye can be an important part of a balanced diet.