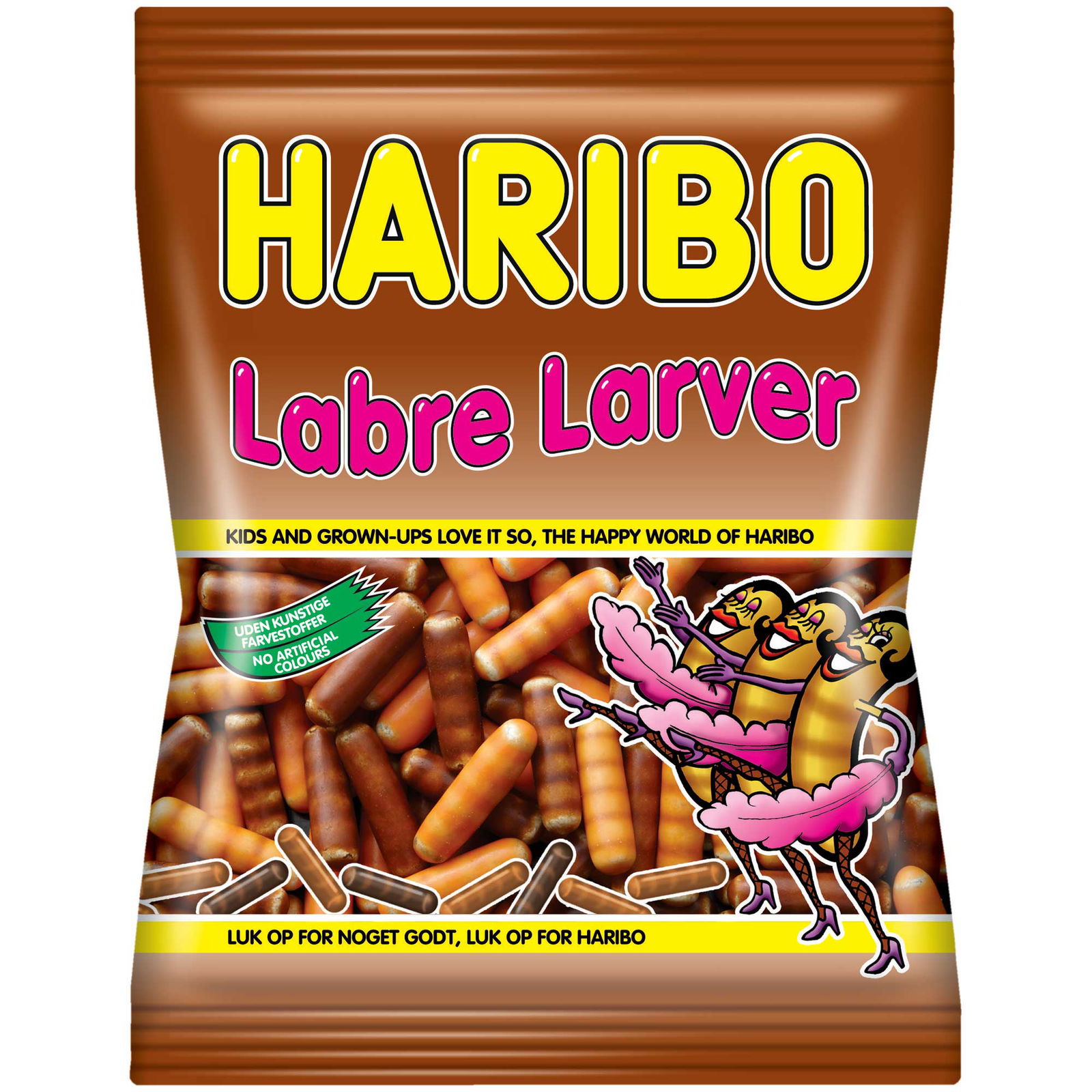 Available, delivery time: 2-5 days
Product information "Haribo Labre Larver 325 g"
Haribo Labre Larver are liquorice pieces in the shape of larvae from Denmark. From the inside, the approx. 3cm large dragées captivate with deliciously spicy liquorice, while on the outside they enchant your palate with a sweet caramel coating. The combination of sweet and spicy is an excellent change from the usual liquorice.
Ingredients:
Sugar, wheat flour, brown syrup, glucose syrup, corn starch, caramel syrup, flavor (ammonium salt, etc.), color (E100, E120, E171), gelatine, vegetable oil, coating agent (beeswax white and yellow), preservative (sorbic acid).
Other customers also bought the following products